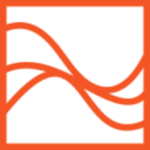 Website Data Talks
More supporters. Superior sales. Real revenue
Want to be a key player in a fast-growing startup in the sports industry?
Data Talks is a fast-growing SaaS company that makes it easy for sports organizations to sell more tickets, negotiate sponsorship agreements of higher value, and increase merchandise sales.
HQ is located in central Stockholm with an international and diverse team of soon-to-be 50 people. We also work closely with our development partners in Portugal and Greece.
Working with well-known customers, including the Swedish Golf Federation (Sweden), PAOK (Greece), Collingwood (Australia), and many more.
Proud to be the first CDP-certified vendor in the Nordics.
Profitable, fast-growing, and focused on creating a thriving and developing company culture.
The role
We are now looking for an Onboarding Specialist to join our company and our Customer Success team in Sweden or remotely in Europe (+3/-3h GMT+1). As an Onboarding Specialist, you will plan, set up, lead, and deliver the onboarding of our customers. You have a passion for data, preferably marketing and sales data. You have a keen eye for details and spotting data trends, a willingness to inspire clients, and the ability to work both independently and within a team. The Onboarding Specialists play a vital role in the success of the customer by owning the planning, scoping, and configuration of Data Talks and overall launch of the customer.
What you will do at Data Talks
Be a friendly face that welcomes new customers to Data Talks by guiding the customer's team through the onboarding journey to ensure they get a great start
Plan and organize the integrations from the customers' various data sources
Partnering with clients throughout the stages of the onboarding including advising on design and configuration
Leverage our cross-functional teams to ensure onboarding blocking issues are resolved quickly
Be an internal "voice of the customer" by sharing customer feedback with the product team and working closely with the CSMs
Develop a good understanding of our product and its customer base – serve as a primary business consultant and subject matter expert for Data Talks
Make the delivery seamless and delightful by creating change management plans with customers that are adapted to their needs
Continuously improving our delivery programs and providing feedback to Data Talks leadership
Update, provide, and draft documentation relating to client needs around processes and functional design
Be able to navigate competing priorities across multiple customers
Deliver on time and communicate about the onboarding progress effectively to customers and internal stakeholders
To succeed in this role, we're hoping that you have:
A passion for data – marketing and sales data is a plus
A growth mindset and a problem-solver attitude
Excellent communication skills and an ability to interact effectively with multidisciplinary teams and customers
The ability to empathize with customers and be their greatest advocate
Start-up experience from SaaS, preferably in professional services
Strong experience and knowledge of SQL
Great numerical and analytical skills
Strong knowledge of different types of data modeling
Experience in working with relational databases, analyzing and manipulating data using Excel or Google Sheets
Know how to translate business requirements into technical solutions
Ability to identify the root causes of problems and take appropriate action
A high sense of urgency in driving tasks to completion coupled with outstanding project management skills
Self-starter personality that pushes to hit targets
Familiarity with technologies such as Snowflake, Hubspot, Jira
Degree in Computer Science, IT, Statistics, Math, or a similar field
A great plus if you like sports and if you are active in any sports organization today
Why join us? 💪
At Data Talks, you will work together with passionate, driven, and smart colleagues. We have a lot of fun together and there are many opportunities to grow. CS is not just a department, but a way of doing business, and at Data Talks, we all work with the Customer in mind. This also means that we work with the latest tools and methodologies in the industry. You will also have the opportunity to make a lasting and definitive impact on the company and help navigate the direction of our future. Apart from that, we offer several generous company-wide benefits including paid holidays, pension and insurance
Sounds like your kind of a place and challenge?
Great! We can't wait to learn more about you.
Here's how to apply:
Submit your application by including your CV