I'm studying to become a digital analyst at Medieinstitutet, which, when I started, felt a little daunting since I'm entirely new to the world of marketing. So when I started my internship with Data Talks, I was expecting to feel confused, and a bit overwhelmed. At the same time, I was excited to learn what it's like to work as a digital analyst. In school, we were introduced to various tools, presenting techniques, programming languages, and statistics, so being able to apply them into practice was something I really looked forward to. 
The goal of my internship was to gain a more holistic view of how everything is connected within the business chain, learn and understand cause and effect relationships, and gain a deeper understanding of how working with digital analytics works in practice.
When I first discovered Data Talks and learned about their work, I instantly became intrigued. One of the reasons I wanted to do my internship at Data Talks was their customer data platform (CDP). CDPs are receiving more and more attention in multiple industries, and the bigger players in the field are also beginning to adopt them into their MarTech stack. So I thought doing my internship with a company with this type of solution would let me gain valuable experience and knowledge about this exciting software.
Before we dive right in...
Subscribe to our blog today to ensure that you never miss valuable posts such as this one. We are passionate about helping sports organizations deliver a world-class fan experience, because better fan experience means better business. So why not use this opportunity to the fullest?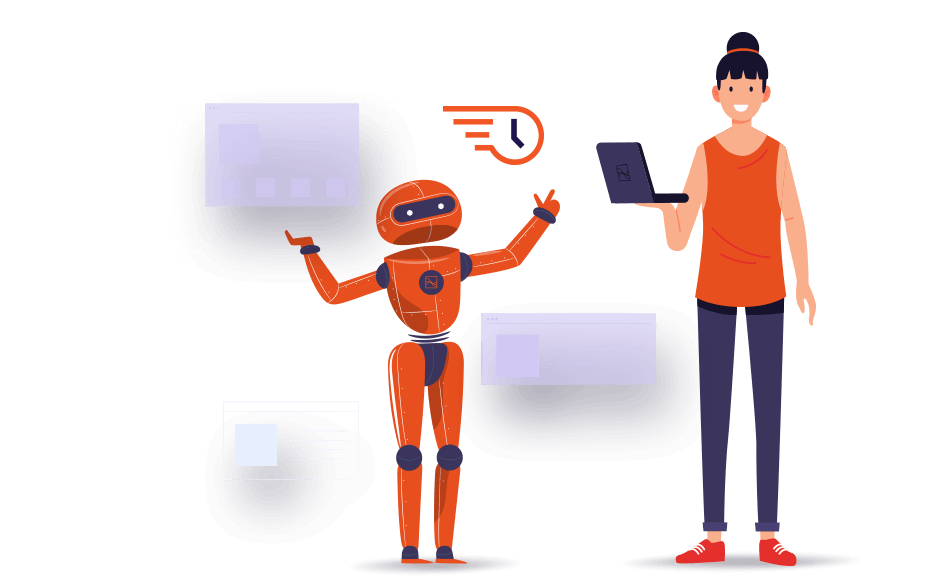 What is a customer data platform?
A customer data platform (CDP) is a software that collects data from different sources and puts it all together in one place. There are four types of CDPs and Data Talks CDP is a Data and Analytics CDP certified by the CDP Institute. This type of CDP lets you create customer profiles, perform real-time segmentation, offer analytical solutions, empower your marketing with machine learning, and more. This means, as a CDP user, you're able to create a holistic view of your customers and create more relevant marketing that is tailored to different customer segments.
Preparing for my internship
During my time in class, we've gone over some helpful pointers about various steps one can take when getting settled into a new business. I took those pointers to heart and started drafting a measurement plan for the company. 
The purpose of the measurement plan was to create an overall understanding of where the company is at this very moment and what strategy will lead them forward. To develop the measurement plan, I needed to know their company goals and KPIs, read up on their documentation and data, and take notes and circle points of interest that I wanted to revisit. The measurement plan also acted as a guideline that I could review during my term. 
I also relied on the plan when putting together joint reports for marketing, site traffic reports, and closed-loop reporting. A closed-loop analysis is when the sales report back to marketing and inform the marketing team about what happened to that lead. This type of marketing can help marketers become more accurate and well-informed in their marketing. It also provides insights that are tied to their budget.
Choosing an attribution model
One of my tasks from the school was to determine which attribution model would be best suited for Data Talks. I was tasked with looking into Markov chain attribution. Since I'm an inquisitive person who appreciates mathematics, I was intrigued by the idea of working with a probability-based data-driven attribution model.
The process behind this type of model is solely based on probabilities. Unlike attribution models that follow a more traditional crediting system, the Markov chain creates transition states with their own probability tied to it. In short, this means you're able to make predictions based on which customer path is more or less likely to lead to a conversion. This is achieved by connecting traffic from various sources to the conversion and then building a model of overall traffic sources that lead to that conversion. Using this model to analyze the conversion paths, I was able to calculate the probability that a specific channel would lead to a conversion and how much of the conversion rate would be lost if one of the touchpoints were removed from the customer journey.
The results
After painstakingly building the model and working my way around the many loops and some gaps in the data, I concluded that the Markov chain attribution model was not the best fit for Data Talks. This model would better suit e-commerce companies and companies alike, where the conversion path isn't as long as the conversion path for a SaaS company. 
This realization led us both onwards and a little backward. We still needed to determine which attribution model was more suitable, so we decided to do a comparison analysis where we compared 3 different attribution models. The models also needed to align with the goals, so we had to measure metrics that would help us see how each platform performs.
After going through the data and discussing the pros and cons of the various models, we concluded that we should apply a linear model for the website. This was because the linear model gives credit to all channels that assisted in a conversion. Using this model, Data Talks will see which touchpoints are more or less attractive.
My thoughts about the internship
As I'm entirely new to the world of digital marketing and life as an office worker, I wasn't sure what to expect when entering this new and exciting world. But so far, on my journey towards becoming a digital analyst, I haven't been disappointed. 
During my time in school, we'd gone over the more common tools and know-how, but all in very big strokes. After my internship at Data Talks, I've realized that there is so much more to learn, making me even happier about my time with Data Talks. I have been given the opportunity to explore and work with data in real-time, looking into complex structures such as the Markov chain, learning about new ways to do marketing analytics, and much more. Even if it sometimes will try your patience and you'll most likely spend at least one day lost in vast extending plains of data, digital analytics is something that I've found to be a stimulating challenge. 
So, now that I'm at the end of my internship, the following question arises: do I think that I've been able to create an understanding of the digital world? I would say yes, I think so, and that I'm definitely on the right track. My internship with Data Talks allowed me to work according to my own processes, explore things that I've been wondering about. What I especially liked at Data Talks was their knowledge-sharing culture. So I would definitely say that Data Talks has met my expectations for my first internship and helped me take my first steps into the digital world.