Do you know what a Customer Data Platform (CDP) is? Don't worry, not many marketers actually know what it is. But that's why we wrote this blog post on the benefits of a Customer Data Platform. Because this is something that all marketers should know.
Right now, there is a shift happening in many companies. Marketing is moving closer to IT and technology. Maybe a little too close for some. This opens up new challenges and unexplored territory for many marketers.
The shift includes new technologies and a more digitalized approach to communication and marketing. It enables companies to communicate about the right product, at the right time, to the right person and through  the right channel. This is the perfect equation for increased customer loyalty and growth.
Many companies have a feeling of "lagging behind" when it comes to digital maturity. This might not be so strange. Especially when most of us may have a tendency to compare our own company's digital transformations to the giants at the forefront such as Spotify, Netflix, and Apple.
We often hear that we have to stop comparing ourselves to others on social media. But we would argue that we must also stop comparing our companies' digital development to others'. Especially to those that are already digitally mature. Because this paralyzes us. And often leads us to underestimate our own strides. 
But on the flip side, the fact remains:  consumers will not lower their expectations of more personal and relevant communication and good customer experience. Either we pursue digital development, no matter where we are today, or we fall behind. It's as simple as that.
Before we dive right in...
Subscribe to our blog today to ensure that you never miss valuable posts such as this one. We are passionate about helping sports organizations deliver a world-class fan experience, because better fan experience means better business. So why not use this opportunity to the fullest?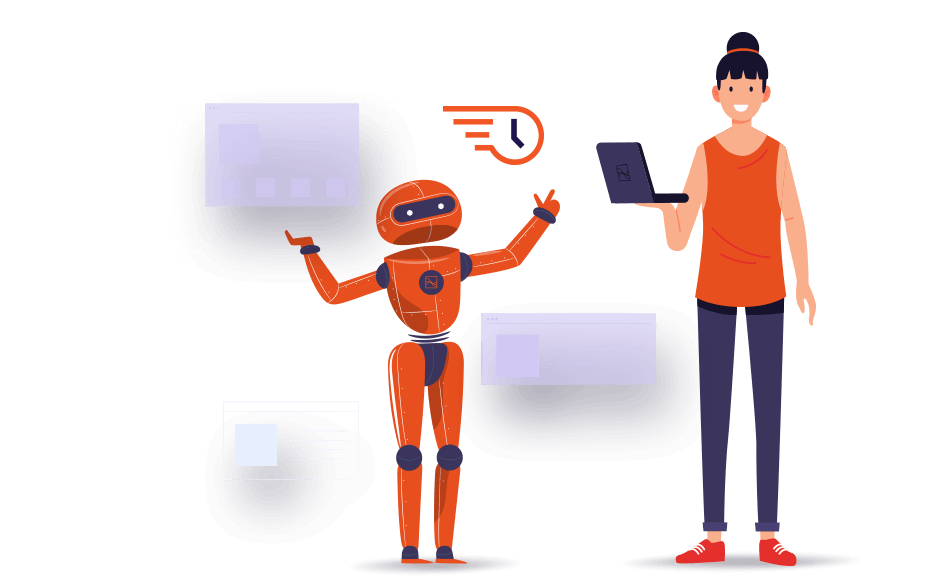 The pursuit of customer loyalty drives the growth of CDP
There are many concepts and technologies today for marketers to understand, such as CSM, CRM, DSP, DMP – and one of the latest is CDP. A Customer Data Platform, that is. In 2013, the term was established when David Raab founded the CDP Institute – even though CDPs existed before then.
The CDP industry is growing rapidly today. Among other things, industry funding reached $2.4 billion in July 2019 – a growth of 72% compared to the previous year.
What drives the big growth then?
The quest to build customer loyalty.
It's no longer about offering the best product at the best price. Customers today are generally not loyal and most people have no problem switching brands. Therefore, the deciding factor is not the product or the price, but the customer experience. Thus, communicating the right product, to the right person, at the right time,  through  the right channel has never been more important.
What is a Customer Data Platform (CDP)?
Before we go into why you as a marketer should use a CDP, we must define exactly what it is. We start with the concept of Customer Data in the Customer Data Platform.
Companies today have more data than ever before. There is everything from demographic data, transaction data, product usage data to behavioral data, profile data, and attitude data.
Most often the data is stored in silos, which means that it is spread over different systems, teams, and channels. This makes it difficult to make sense out of the data. What becomes even more difficult is to act on the data and create a uniform customer experience across all channels.
Data is a huge opportunity for companies, but many companies today do not know how to gather their data or extract business benefits from it. And it is in the customer data that the keys to loyalty, commitment, and growth lie.
So, what is a Customer Data Platform?
The CDP Institute defines a Customer Data Platform as "a packaged software that creates a persistent, consistent customer database that is accessible to other systems."
It is thus a system that centralizes customer data from all different sources – such as email, the web, customer center, apps, social media – and creates a 360° customer view. This data is then made available to other systems. The system then makes this data available to other systems. You can therefore then use this data for marketing campaigns, customer service or to enhance the customer experience. A CDP should be able to manage personalization, campaigns across different channels and at the same time follow the GDPR guidelines. It enables marketers to group data into profiles, thus creating a better and more personalized customer experience.
Does that make sense?
The 5 benefits of a Customer Data Platform for marketers
A CDP is primarily built for marketers, but it helps provide insights and information for the entire company as it reflects your customers and their behavior. For you as a marketer, here are five specific benefits of a Customer Data Platform:
Get a 360 ° customer view


A CDP is designed to combine data from different sources and create a uniform customer image. This way you as a marketer can better understand your target group and their behavior.

Get transparency in your marketing efforts


Many times it is difficult to know the actual costs and returns of marketing efforts. With a CDP you can clearly see what you are spending and how each channel and campaign is performing. This way, you get transparency in your digital marketing efforts.
Gain insights that help you make better decisions


By gathering, analyzing, and acting on your customer data you can make better and reality-based decisions. Your company can respond to changes faster, both in regards to the market and with customers.

Focus on business benefits
Today, many marketers and analysts spend a lot of time collecting and understanding data. By automating this and getting it delivered in real-time, you have time left over to create profitability and a better customer experience.
Create a better customer experience


By having a 360° customer view you can create a unified customer experience. Today, we use more channels and devices than before, and we expect the experience to be the same. This becomes possible, thanks to a CDP.