There is a lot to think about when doing e-commerce…
You should get the right and ongoing traffic to the website. Once they are on the website, you want to capture the visitors and make sure they end up on your email list. (That way you own the contact and can start to create a relationship).
Once on your email list, you need to convert visitors to buyers, and then buyers to loyal customers. To succeed, you should make it personal and deliver relevant offers at the right time.
You want the customer experience to be right. According to Oracle, 89% of consumers switch to a competitor after a bad customer experience. 
In addition to this, you also need to keep track of everything that is linked to e-commerce such as inventory, delivery, returns, etc.
Ecommerce may be complex, but the opportunities are great for those who manage to build an efficient and easy-to-manage business and to create a strong relationship with their customers.
Before we dive right in...
Subscribe to our blog today to ensure that you never miss valuable posts such as this one. We are passionate about helping sports organizations deliver a world-class fan experience, because better fan experience means better business. So why not use this opportunity to the fullest?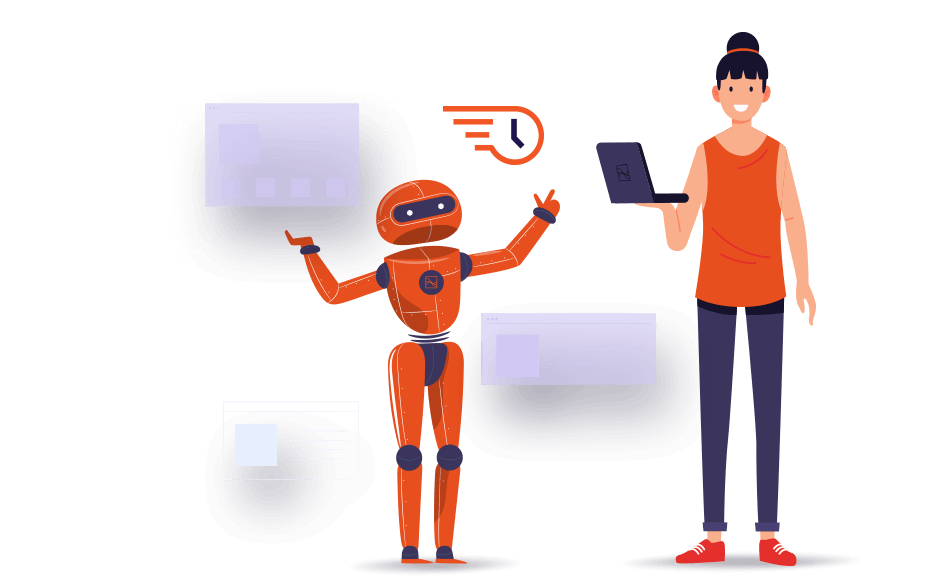 Ecommerce is growing: 7 out of 10 Swedes are shopping online today
Swedish consumers are increasingly choosing to shop online. According to the e-barometer, 70% of Swedes bought online during the second quarter of 2019. It was a powerful milestone, which strongly indicates that e-commerce is here to stay.
To succeed with e-commerce today, the right technology is required. By automating sales and marketing processes with the help of marketing automation, you eliminate time-consuming and manual work – while providing customers with personal and relevant communication at the right time.
This blog post walks through examples of how you can automate your e-commerce with the help of marketing automation. We'll start by reviewing a customer case with an e-retailer and then highlight 3 proven strategies that you can use to grow your e-commerce.
Ready? Perfect, then we start!
Customer Case: How this e-commerce business managed to win back customers
This e-commerce business offers a comprehensive solution within hair care in combination with beauty and make-up. They sell professional hair care products, skincare, cosmetics, and perfume from well-known brands.
The challenge
One of the challenges for this e-commerce is that many customers only buy once. They find a product through, for example, a price comparison site but then they don't buy again. With a database of almost 100,000 contacts, only 17% were actually active customers.
The solution
What they decided to do was to communicate to those who had purchased a product, but not purchased again after three months. These customers received an automatic email, triggered by a marketing automation system with a 20% discount on their next purchase.
A normal newsletter emailing for this e-commerce leads to an opening frequency of 15-20% and about 1-3% click-through. This automated campaign with a focus on winning back customers is very well received and has an opening rate of 50-60% and a click-through of 10-15%.
The result 
After only two weeks and with 3,000 automatically triggered emails, the e-commerce business had generated a revenue of 5,000 EUR. This is only the beginning and now that this flow is set up automatically, the system will continue to contact buyers in the future with the offer. This is done thanks to a marketing automation tool.
Automate your e-commerce: 3 proven strategies
When it comes to automating sales and marketing activities, it is important to pick the right initiative. Those are the activities that will increase growth and customer satisfaction. To help you with this, we have listed three strategies you can use to quickly get results – while engaging with your customers.
Strategy 1: Win back customers
Customers who buy online tend to switch between different brands. There is often a lack of loyalty to a specific brand in commerce. How, then, can you do to create a stronger relationship with your first-time buyers so that they come back? An alternative is to create an automated flow, similar to the one mentioned above, aimed at those who did not buy anything in recent months or last year.
Here's how to set up that flow:
Put a trigger in your marketing automation system based on the customer's recent purchase

Allow an email to be sent automatically with an attractive offer after X months (you decide how long after you want to re-active customers)

Send an automatic reminder email to those who did not click

Send another reminder to those who did not act and then remove the person from the email list
Through this feed you can reactivate customers, increase sales and keep your email list up to date.
Strategy 2: Reduce the number of abandoned shopping carts
Abandoned shopping carts are a major problem in e-commerce. According to studies, 3 out of 4 choose to abandon their cart, without making a purchase. How can you as an e-commerce business reduce the number of abandoned shopping carts? One way is to simply remind your customers of what they put in their shopping cart.
Here's how to set up that flow:
Collect data on what products they put in their shopping cart 

Send an automatic email after a certain period of time reminding them of what they put in their shopping cart 

Send a reminder email
This flow increases sales while providing information and service at the right time.
Strategy 3: Engage new customers
Customers or subscribers who just bought from you or signed up for your email list have your brand top-of-mind. Take advantage of this opportunity by engaging these people at once.
Here's how to set up that flow:
Collect information about your visitors or customers (for example, about the product they purchased or in which city they live).

Send a welcome message with dynamic fields, where you automatically adjust your message or campaign. For example, you can send an offer that is valid at the customer's local store or give tips on complementary or similar products for which they have shown interest.
This flow gives a personal first impression and begins a relationship with potential and new customers.
Increase sales and engagement with automation
To succeed with e-commerce you need the right technology and knowledge. Thanks to marketing automation, you can hand over parts that are manual and time-consuming, while building a dedicated flow that converts visitors to customers, and customers into loyal fans of your brand.
Let yourself be inspired by how the e-commerce business above started to win back customers. Also, follow the tips above to create automated flows so you can increase engagement and sales.