You've heard about marketing automation, right?
Maybe you know what it is. Maybe you kind of know but aren't sure how and if it can actually help grow your business.
Marketing automation remains a buzzword for marketers. That's not a coincidence. It's estimated that 49% of companies currently use automation as part of their marketing strategy, with the percentage being 55% for B2B.
Also, 44% of marketing leaders believe that marketing automation will become more important as a skill in 2020.
So, yes, it's a hot topic. But, let's be honest. The last thing you want is another underused system that will increase the complexity of your organization and work, right?
We get it. The marketing landscape is getting more and more complex. Just trying to keep up with the latest trends and tips can be exhausting in itself!
You want to keep it simple and not waste precious time. You also want to create the best possible customer experience for your customers and for that to show at the bottom line.
This article will walk through what marketing automation is, best practice on how to leverage it, and guidance to help you determine if it's worth investing in for your business.
Ready?
Ok, perfect!
Before we dive right in...
Subscribe to our blog today to ensure that you never miss valuable posts such as this one. We are passionate about helping sports organizations deliver a world-class fan experience, because better fan experience means better business. So why not use this opportunity to the fullest?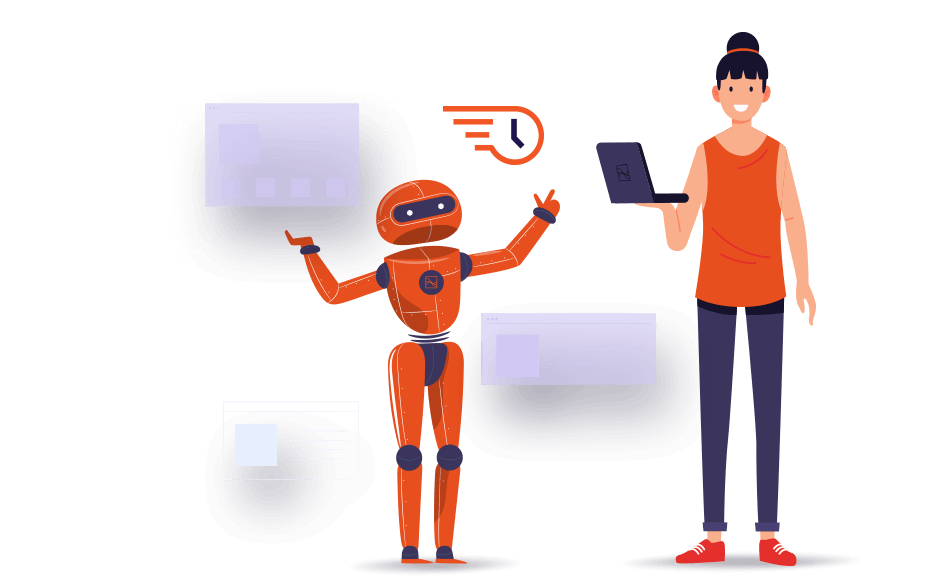 What is Marketing Automation?
Marketing automation serves the objective of increasing your customer size, without having to grow your number of employees.
Back in the days, the grocery person knew who everyone in the neighborhood was and what their favorite kind of cheese or vegetable was. So did the barista when you went to your favorite cafe.
Customers nowadays want that same one on one relationship with their favorite brands. But as your company grows, it becomes increasingly impossible to have a personal relationship with everyone. And as you probably know, having and maintaining a personal relationship and providing a holistic customer experience is crucial.
Just have a look at these numbers from Bain & Company:
"93% of CEOs believe that a good customer experience will be critical for them to achieve their business goals in 2019….80% of companies believe that they deliver an optimal customer experience….95% of companies consider themselves to be customer-focused….….but only 8% of their customers agree…."
In short, if you want to provide a comprehensive and personal customer experience – you need to leverage technology. This is where marketing automation comes in.
So what is exactly marketing automation?
Great question.
Marketing automation is the use of software to streamline, automate, and measure marketing and sales tasks. It removes a chunk of manual and repetitive processes and makes customer acquisition, engagement, and retention much more efficient and personal. This means that you can nurture prospects with highly personalized, useful content and then convert these prospects into happy and satisfied customers – without having to employ new people. When done correctly, it can generate significant new revenue and provide a great return on investment.
Just to clarify even more…
Marketing automation is not email marketing. (But email marketing is a component of marketing automation).
Marketing automation is not another way of spamming. Oh gosh, no! When done correctly, it's the exact opposite of cold and impersonal communication. Instead, it makes it easier to send personalized and targeted communication. You can collect data on prospects' interests and behavior and tailor your messaging so that people receive a comprehensive and engaging customer experience.
Marketing automation is first and foremost driven by value. It's a tool to help you stop talking about yourself and how amazing you are and focus your attention on your prospects and customers.
This is why the core ingredient to succeed with marketing automation is: empathy. Your audience needs to know that you care. A marketing automation system is a tool you can use to create a better customer experience and deliver the right message at the right time.
The tool can really work wonders, both for your employees and customers. But it needs to be done correctly. To help you with this, we'll walk through some marketing automation best practices.
What are some Marketing Automation best practices then?
One key factor to achieve success is to start small and initially launch just one campaign. Once you've learned how to:
Identify a business opportunity

Segment your customers

Launch the campaign and get results
Then you're ready to create new campaigns – and automate and streamline your marketing and sales process. Below are examples of best practices from two of our clients to help you clarify what marketing automation can do for your business.
Customer case 1: AIK football and how they generated EUR 100,000 from one campaign
AIK football is one of the largest football clubs in Sweden. Football clubs know the importance of engaging with their supporters. Therefore, in November 2018, AIK chose to enter into a partnership with Data Talks to implement marketing automation. The purpose was simple: to strategically and digitally develop the supporter engagement.
The result?
AIK has launched several successful campaigns using marketing automation. One campaign generated a 79% increase in the number of subscribers in AIK's paid video channel. Another campaign – which aimed at increasing the sales of season tickets – generated an additional EUR 100,000 and it took just 15 hours to build. Read the full case here.
Customer case 2: Kvalitetsflytt and how they increased sales conversions by 200%
Kvalitetsflytt is a moving company located in Sweden. They struggled with several manuals and repetitive tasks that were not only time-consuming, they also resulted in a pretty bad customer experience. One of the first things they decided to focus on was their process of sending quotes to prospects.
The result?
Prior to the implementation, Kvalitetsflytt's prospects had to wait up to 72 hours before they got a quote. After implementing marketing automation, prospects got a quote within 5 minutes. This automated and customer-centric process lead to a 200% increase in the number of sales conversions. Pretty cool, right? Read the full case here.
Is it really worth investing in Marketing Automation?
There's lots of evidence and data showing the benefits of implementing a marketing automation system.
For example, companies that use automation to manage their prospects can expect a 10% or more revenue increase within 6-9 months. When it comes to nurturing leads with – let's say targeted email campaigns – companies make 50% more sales at a cost that's 33% less than non-nurtured prospects.
Yes, the opportunities with a marketing automation system are endless. But before you run and buy one, ask yourself these questions.
Yes, the opportunities with the system are endless. But before you run and buy one, ask yourself these questions.

Is your vision to have a 360° view of your customers?

Have you mapped out (or want to map out) the journey of your customers?

Are you willing to invest budget and resources in a system and a digital way of working that will yield long-term results?

Do you want to automate and streamline marketing and sales processes?

Do you want to rely more on data and let the numbers guide your tactics?

Do you have some degree of digital maturity?
Would you like your sales team to work more strategically? (Not on prospecting leads, but on closing larger deals and working with pre-qualified leads).
Did you answer yes to the majority of these questions? Then a marketing automation system is probably the right next move for you.