Email marketing is dead. At least according to some people.
But email still proves to be one of the best ways for gaining new customers and increasing engagement with current ones.
According to statistics, email marketing has a return on investment (ROI) of 4,400% and 89% of marketers state that email is their primary channel for getting more leads. Email allows us to send longer, more targeted messages to potential and current customers – no matter where in the sales cycle they are.
By automating your email marketing, you will not only increase sales and save time, but you will also improve the customer experience. Automated emails can be triggered in conjunction with a customer's behavior (for example, when they make a purchase or sign up for your newsletter). This way, the customer gets the right message at the right time, which increases the chance of conversion and engagement.
Automated emails are also dynamic, which means that the email will be personalized for the recipient. Here are our top 5 email marketing tips every e-commerce should have and that you can set up at once for your business.
Before we dive right in...
Subscribe to our blog today to ensure that you never miss valuable posts such as this one. We are passionate about helping sports organizations deliver a world-class fan experience, because better fan experience means better business. So why not use this opportunity to the fullest?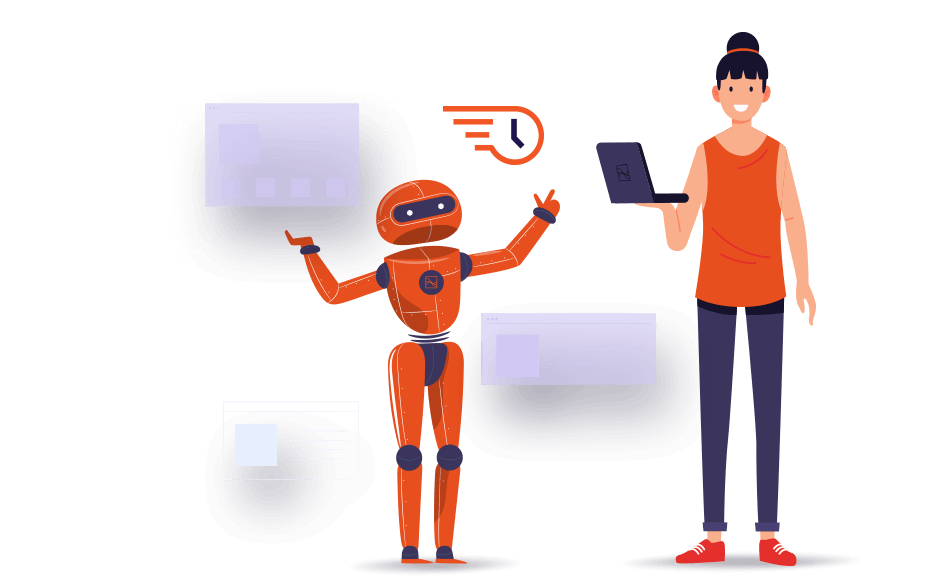 Welcome message
When someone chooses to join your email list (this can happen when they sign up for your newsletter or make a purchase) they should receive a welcome message. The welcome message is a perfect opportunity to start building a relationship; lay the foundation for trust and make the customer want to open your emails in the future.
Explain in the welcome message how often they will receive your emails, what types of emails they can expect, where they can contact you, and what benefits they receive by being a subscriber. Include links to your website, social media, or blog articles.
You can also give offers, discounts, or free trial memberships. Important here is that the welcome message does not feel like a sales email, but instead focus on providing value and building trust.
Upsell and cross-sell 
What products or services create a natural complement to what you sell today? If you sell furniture and a customer buys a sofa from you, what kind of products or services can you offer as a compliment? A rug, pillow, or transportation of the sofa?
This is called cross-selling. Identify groups and products that fit together and then set up an automatic email that goes out when a customer buys a product, where you recommend relevant and complementary products. 
Also, see if you can encourage your customers to upgrade their purchases. If your business is in sports and a customer purchases a ticket to a game, then you can offer them to purchase an annual ticket instead of just a one-off ticket. When this is done correctly, the customer experiences an increased value and an increase in sales.
Birthday and annual announcements
If you have gathered information about customers' date of birth, you can send out an offer or a discount on their birthday. You can do the same on the anniversary when they made a purchase or when they chose to subscribe to your newsletter.
Set up an automatic message that goes out every year linked to birthdays or anniversaries. By giving positive attention and thanking them for being customers, you can increase loyalty, sales and strengthen relationships.
Abandoned shopping carts
Have you ever put products in a shopping cart and then closed down the page because you got distracted or got unsure of the purchase? Abandoned shopping carts are a common problem in e-commerce. On average, 3 out of 4 abandon their shopping cart.
If a visitor has come to your website, put products in the shopping cart, and then left before paying, you want to follow up. You can do this by setting up an automatic email that lists the products they put in the cart and remind them of the purchase. Try to create a subject line that creates curiosity, such as "Did you forget something?"
You can also create a feeling of urgency by telling us how many products you have left of that category. 
Also, try to understand why the customer has chosen to leave their shopping cart. Is there anything you should review regarding your check-out processes such as payment methods, delivery costs, or unclear information?
Re-activate dormant customers
When it comes to inactive customers and customers who do not open your emails, it is important to try to clear them from your list. They add nothing by remaining on the list. Instead, they can damage your future email campaigns because fewer people might get your emails to their inboxes. The goal here is to either re-active customers or remove them from the list.
Set up an automatic email asking the recipient to act if they want to continue receiving your mailings. Ask them to click a button, for example. 
Automate your email marketing by allowing technology to do the job
By automating emails, you remove a great deal of the work for sales and marketing. Automatically triggered emails, combined with segmented email lists ensure that potential and current customers get the right message at the right time.
The great thing about automated email is that once you set them up, they will continue to go out in the future unless you choose to turn them off. This will allow you time for something else.
Want to know more about how you can automate your sales and marketing processes for your e-commerce? Click below to book a free discovery call.