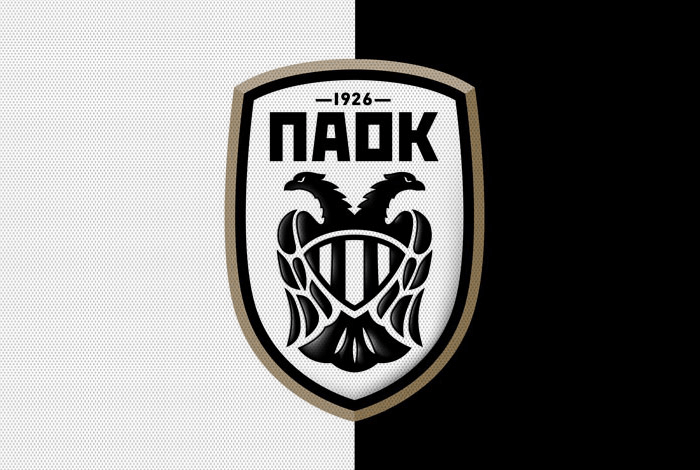 Winning on and off the field is every sports organization's dream. One such sports organization that dared to dream and took the extra steps to realize that dream is PAOK FC. We are so proud to share with you their story in hopes that this will inspire you on your own journey to winning on and off the field.
Before we dive right in...
Subscribe to our blog today to ensure that you never miss valuable posts such as this one. We are passionate about helping sports organizations deliver a world-class fan experience, because better fan experience means better business. So why not use this opportunity to the fullest?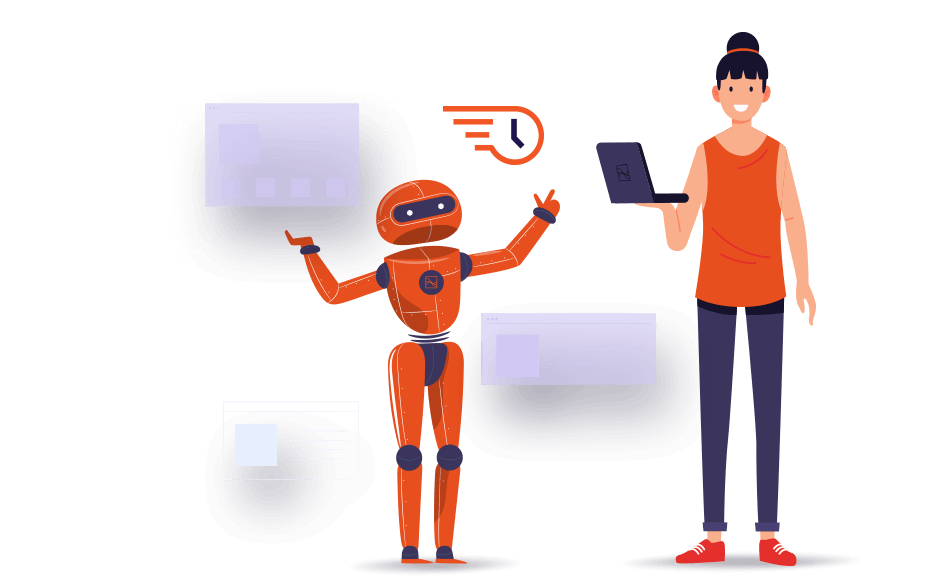 A brief history of PAOK FC
It's April 2019 and PAOK FC has just become the 2019 Greece Super League Champions for the first time in 34 years and without losing a single game, making history as The Invincibles. 
Not only that but they managed to win the double for the first time in their history.  This simply means that they won both the top-tier division (Super League) and the Greek Cup competition in the same season. What a season!
PAOK FC's performance shows their dedication to winning on the field. And that dedication has most certainly not been for nothing. These are some of their "on the field" achievements: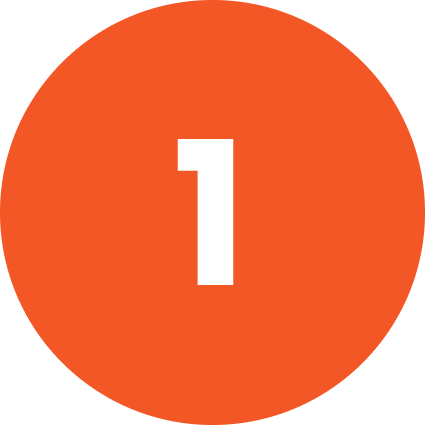 Being eight-time winners of the Greek Cup (1972, 1974, 2001, 2003, 2017, 2018, 2019, and 2021)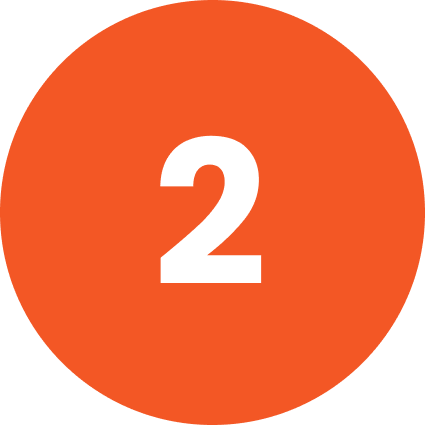 Winning the Super League three times (1976, 1985, and 2019)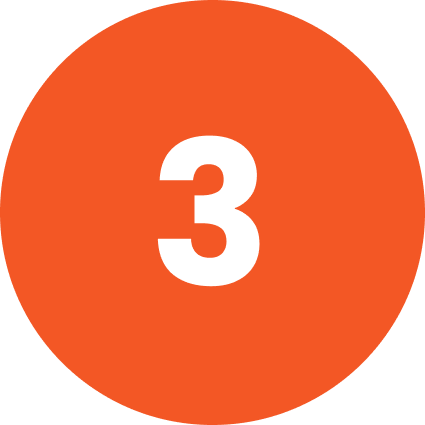 Being one of only three clubs in Greece to never have been relegated to a lower national division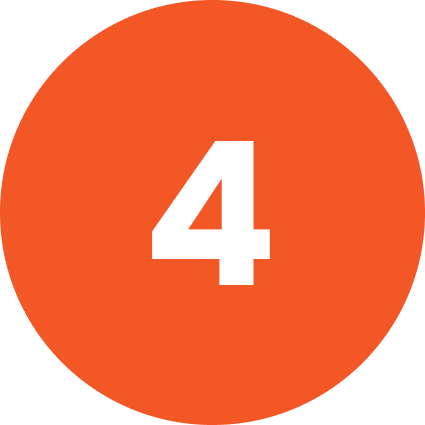 Being the only Greek team that has more wins than losses in their European record (77 wins, 61 draws, and 72 defeats, as of 9 December 2021)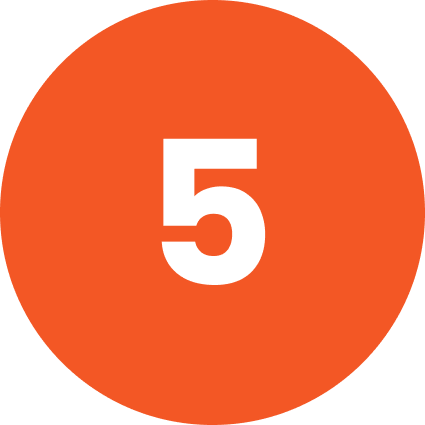 Going unbeaten (26–4–0 record) in a national round-robin league tournament (league format since 1959).
Their list of accomplishments is way too long to write it out here. But you get our point. PAOK FC is a force to be reckoned with on the field.
Culture & Technology
As impressive as PAOK's on-field performance is, it is not the only thing that sets them apart. PAOK is well known for its special relationship with its loyal fanbase. PAOK is one of the few clubs in Europe that managed to grow its fanbase despite a long period without any silverware.  
Razvan Lucescu, the most successful manager in the club's history, has quoted that: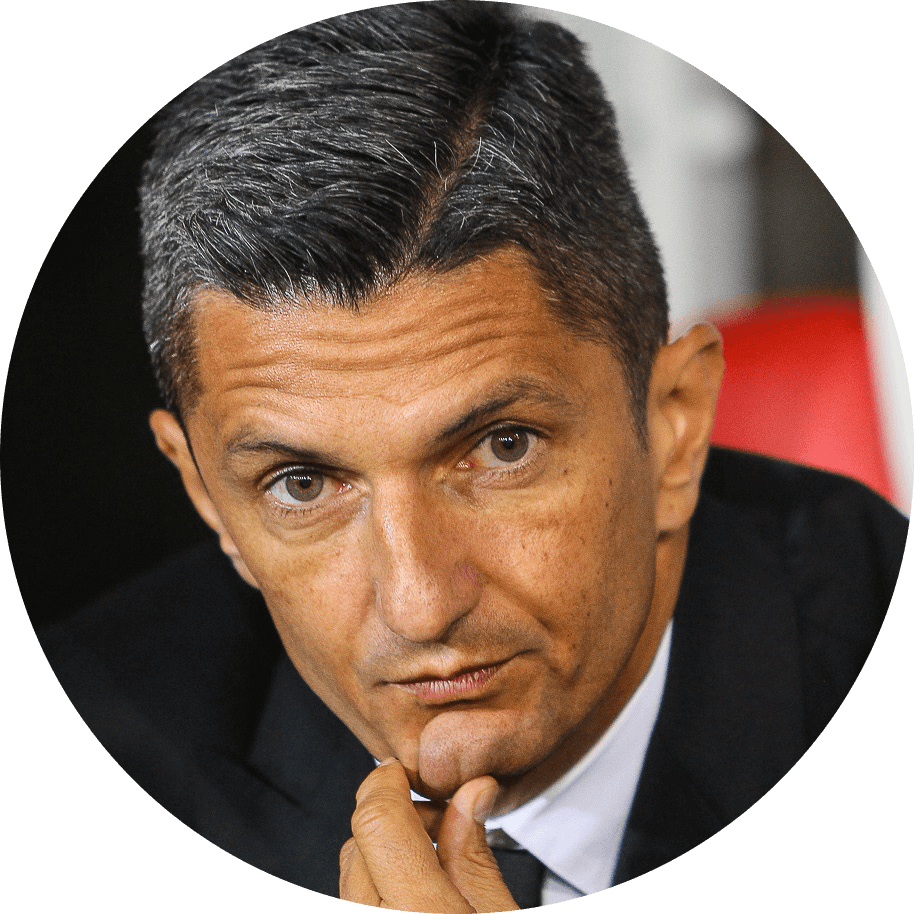 "PAOK is not a club. PAOK is a cultural phenomenon"
– Razvan Lucescu | Manager at PAOK FC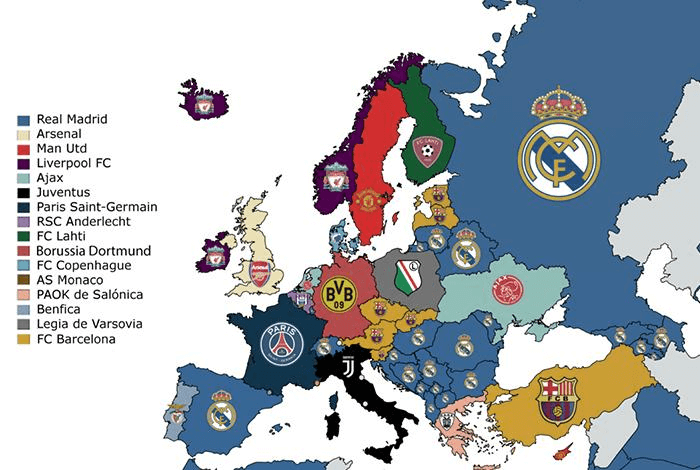 This impressive finding is a result of a carefully curated long-term strategy that started to be implemented in 2012 and over the past ten years has helped PAOK with on-the-pitch success along with the digital transformation of the club.  Investing both in football infrastructure, grassroots football, and digital content & technologies, PAOK managed to combine titles on and off the pitch.
Digital Strategy & Awards
The Greek Club deployed a Digital Content Strategy to enhance its relationship with its fans, driving organic engagement and rapidly growing by numbers. Right now the digital community of PAOK spread across its ecosystem counts more than 1,1 million followers that consume the content and directly interact with the club. 
This Digital Strategy has led to PAOK being named Digital Brand of the Year in Greece for two consecutive years (2020, 2021) and winning numerous awards for its New Media management.  
As part of this Strategy, in 2019 PAOK became the only club in Europe managing its own TV Rights worldwide and exclusively through its own OTT Platform. This gave PAOK worldwide recognition and three globally prestigious awards for Platform of the Year, Best New Platform, and Best Marketing Campaign ahead  of brands such as La Liga, Olympic Games, The Wimbledon, and the NFL. 
Loyalty, Monetisation & ROI
Building this digital ecosystem was one thing. Transforming it into new revenue streams was another. The club's Marketing & Commercial Team know that communicating with supporters and offering them the right product at the right time can offer a higher return on investment while simultaneously keeping them engaged and loyal to the club.
PAOK understands that all of their success would not be possible without the loyal support of their fans. So, they successfully put this knowledge and understanding into action implementing a Fan Centric strategy. As part of this strategy, PAOK introduced its partnership with Data Talks.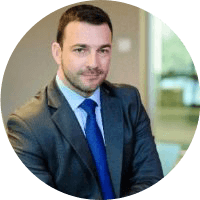 "Loyalty isn't grey. It's black and white. You're either loyal completely, or not loyal at all." This is what we believe and through our new strategic partnership with Data Talks, we envision a state-of-the-art engagement with all our fans, everyday-everywhere.
– Evaggelos Chrisohoos | Deputy CEO at PAOK FC
PAOK wins the Super League
It's April 21st, 2019 – a day that many of PAOK's fans and supporters have been looking forward to with great anticipation. PAOK for the first time in 34 years was crowned Greek Champions. The city of Thessaloniki is on… fire. 

So naturally, fans rush to the team's e-store to purchase merchandise and memorabilia. On that day, merchandise sales increased by a whopping 129%, compared to the best day of the year (March 13th).

Fortunately, PAOK had the foresight to ensure that their store was fully stocked to accommodate the anticipated demand their fans would have following that historic achievement. 
Nothing worse than not being able to meet the demands of your fans, right?
The big bang – Black Friday
Although PAOK could have simply relied on their success on the field to continue boosting their merchandise sales, they didn't. Because they understood that there is only so much momentum you can maintain from one event – even if that event is the best thing to ever happen. Knowing this, PAOK decided to take advantage of the upcoming Black Friday with a "Black and White Friday" sales campaign.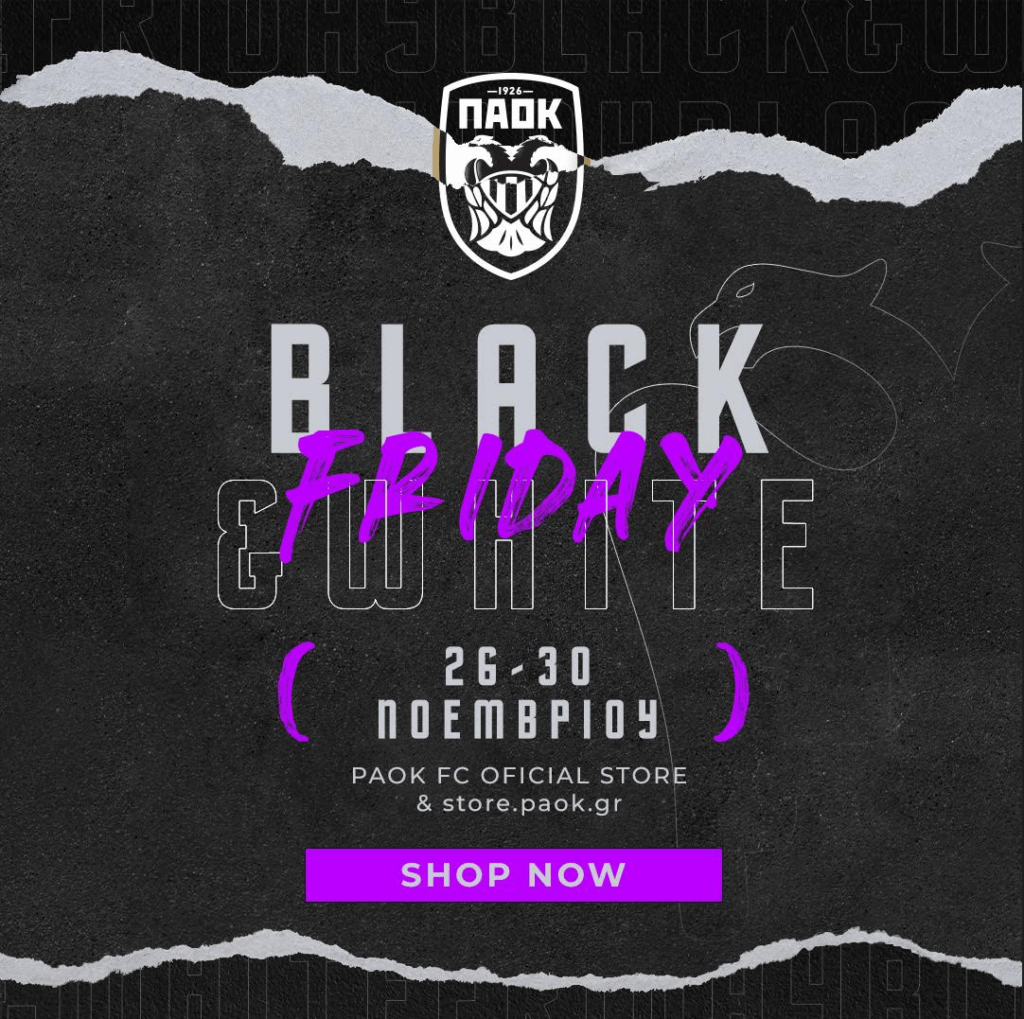 This was a clever play on their club colors which, the black represents sorrow and the white – hope. And the fans loved it! So much so that they rushed to PAOK's store and bought another record-breaking number of merchandise. 
PAOK saw a merchandise sales increase of 141%, compared to their previous record on April 23rd, 2019, by having a Black (&White) Friday campaign on the 26th of November 2021. Clearly, even when you are winning on and off the field, there is always room for more winning!!
Pushing the envelope
It's February 10, 2022, PAOK is facing AEK Athens for the second-leg of the Greek Cup Quarter Final. The score is 1-0 for AEK Athens and PAOK qualifies only with a draw. Only a few seconds before the referee blows the last whistle, Jasmin Kurtić, one of PAOK's best players scores! Everyone goes crazy. What a game! 
So what does the PAOK team decide to do? They decide to leverage their success on the field to gain more success off the field. How?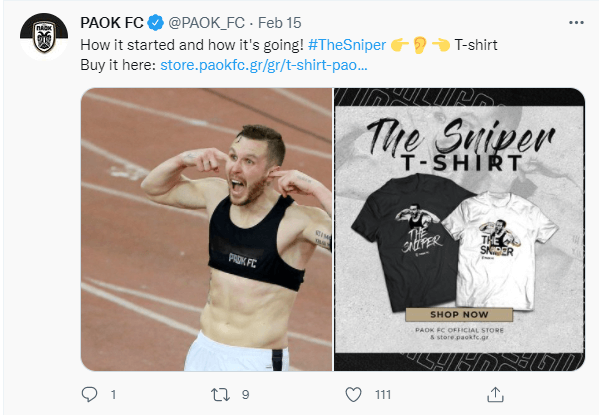 By creating a campaign that offers fans the opportunity to purchase t-shirts starring the legendary Kurtić.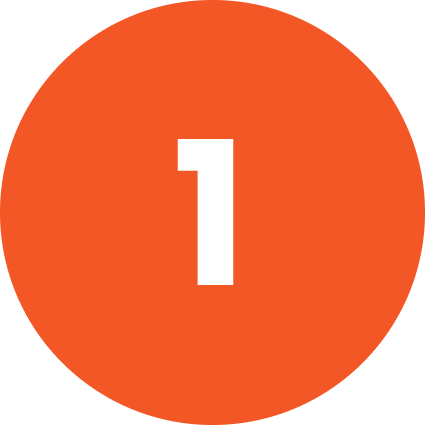 Their e-store sales rocketed by 66% on the 15th of February 2022 compared to the best day of the year so far (11th of January)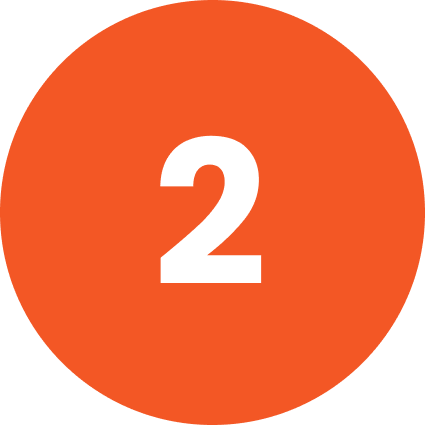 They gave their fans and supporters something "extra" to be excited about which boosted engagement across their social media channels as well.
See! Even when you are winning on and off the field, there is still so much more winning to be done.
Find out more about our sports CDP
and get answers to questions like, what are the benefits of using a CDP, what differentiates a CDP from other systems, and how to calculate the CDP ROI by reading our
Ultimate Sport CDP guide
. The more you read the more confident you will become about heading down this path.
So, what lessons can you learn from PAOK about winning on and off the field?
There are many lessons to learn from the story of PAOK but lets firstly, begin with: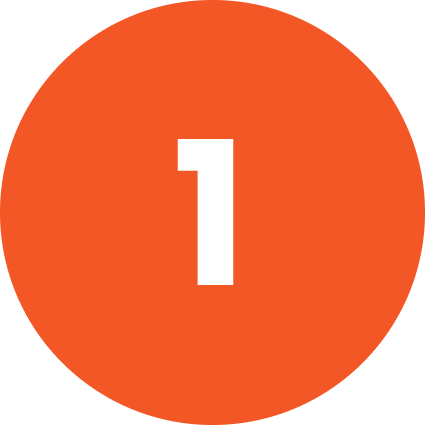 Your intentions need action
PAOK is a maverick club investing in new technologies, New Media and with every opportunity they underline the importance of making the most of Social Media, paving the way for upgrading Greek football through the creation of quality content and products for the fans.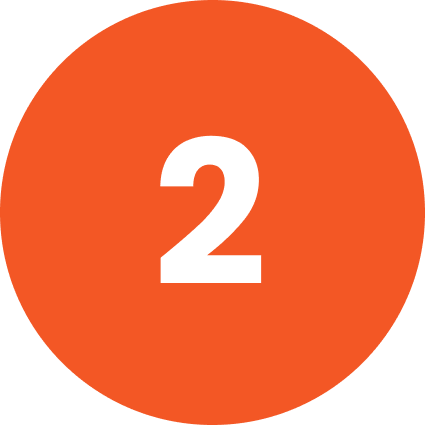 You have to understand your supporters
PAOK understands their supporters. Do you understand your supporters? Do you know what keeps them coming back to your club for more? 
But you might ask, how does PAOK know their supporters so much and how can I get to know your supporters in the same way?
Well, a great solution that PAOK has recently started using is actually a sports customer data platform (CDP). That's because a CDP allows you to:
Firstly,

store all your supporter data

in one place

Secondly, it helps you

analyze that data

so that you can uncover patterns in your supporters' interaction with your organization

Not only that but with the insights you get from the sports CDP, you can then

act in real-time

by setting up measurable and monitorable goals.
So, naturally, PAOK is excited to see all the amazing things they can do with a sports CDP. So stay tuned for future updates on this. There's still more winning to come!
In a nutshell, winning on and off the field is impossible if you don't understand your supporters.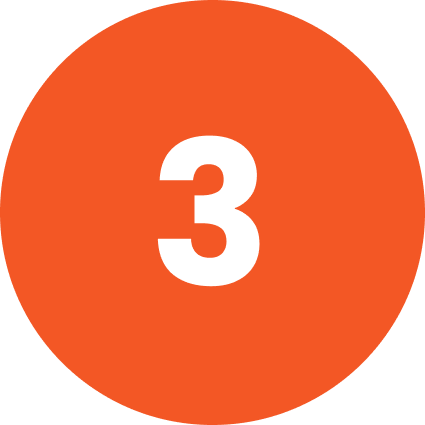 You have to keep pushing the envelope
PAOK keeps winning on and off the field because they are never satisfied with just yesterday's success. The examples above clearly demonstrate this. So what do they do? They keep moving the needle. That's what drives their passion for their supporters. They don't just act on their fans' obvious needs –  they anticipate their needs as well. And because they have the right tools in place, they are able to meet those needs. 
Where can you start?
It's amazing that PAOK is winning on and off the field right? But you also want in? You want to win on and off the field as well. But where can you start? The simplest way to get started is to: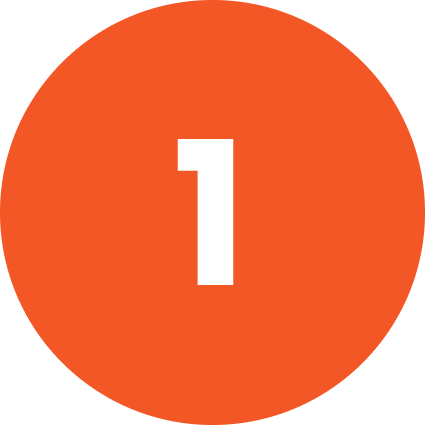 Learn from the best
Congratulations! You are already on your way to winning on and off the field because you chose to learn from the best. PAOK are masters at this and have been doing it for a while and now you have just had a glimpse into the behind-the-scenes action. So what's next?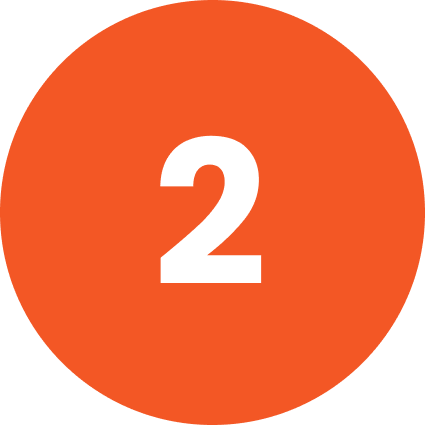 Get the right tools
As we mentioned before, you have to back your intentions up with concrete actions if you want to actualize your dreams. Why not explore our demo so that you can actually take all of this theory and put it into action.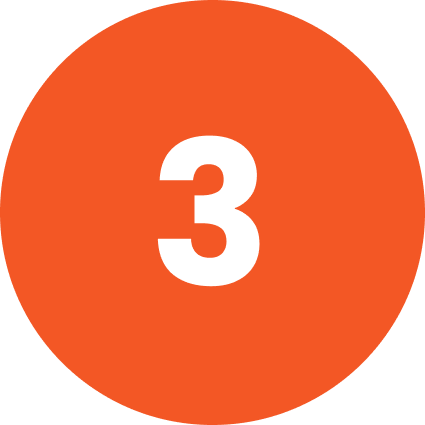 Let the magic begin!
Although the principles of winning on and off the field are the same, every sports club is different. Your goals might be similar to PAOK's but you want to create goals and KPIs that will work for your organization. That's why springing into action is crucial. The sooner you start the sooner the magic happens.
CONCLUSION
We genuinely believe that this article will set you up on a winning trajectory. So bookmark it or share it with your team members to implement all the invaluable lessons contained here. Your key takeaway should be: winning on and off the field is possible. And you can start that journey today.
Don't be intimidated by PAOK's success either because you can enjoy your own success as well. So, whether you have been enjoying success or have had the toughest season ever, on the field or off, or both, it doesn't matter. What matters is that you get started. 
Moreover, remaining competitive can be tough. Especially in the highly competitive digital landscape that we live in. But it can be done. So we look forward to seeing you leave comments or try out our CDP demo. Any type of interaction really will help you use this information to benefit your organization. That is why we write these articles after all – to help you grow your sports organization beyond your wildest dreams.