It has become a buzzword.
Customer Data Platform (CDP), I mean. 
The term is increasingly used by marketers, both data-driven marketers and more traditional ones. Not very surprising as the platform helps the marketing department to solve one of their greatest challenges: to gather scattered customer data into one place and then to be able to act on this data.
Before we dive right in...
Subscribe to our blog today to ensure that you never miss valuable posts such as this one. We are passionate about helping sports organizations deliver a world-class fan experience, because better fan experience means better business. So why not use this opportunity to the fullest?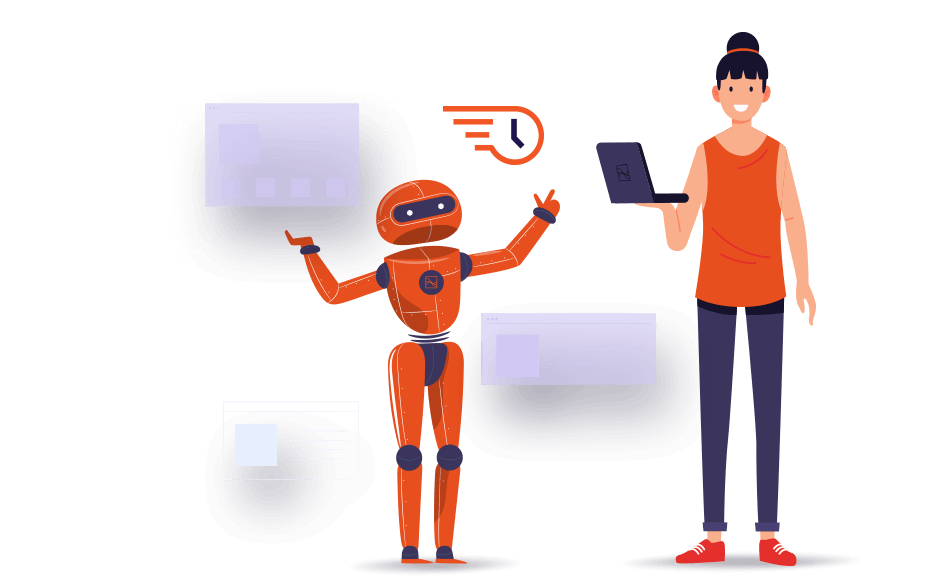 What this means in simple terms is that marketers get a 360° view of their customers. This allows them to better understand the customers' behavior and to deliver their right message, at the right time, in the right channel at the right time.
What does this translate into for the customer? A really great customer experience. 
The CDP industry is booming. Again, not very surprising as the customers of today expect and demand a great customer experience. The industry is estimated to grow from $2.4 billion in 2020 to $10.3 by 2025, with a compound annual growth rate of 34% during the forecast period.
That's all great, you might think. (And yes, we agree). But with a booming industry comes also more vendors and a need for buyers to identify real CDP solutions (from the wannabes; those with incomplete systems). 
Because that's the situation today, not all self-proclaimed CDP vendors actually qualify as CDP. Some of them fail to provide all requirements, which ends up hurting the buyer.
Identify real CDP solutions from the wannabes
To help buyers identify real CDP vendors, the CDP Institute, a vendor-neutral organization, provides a RealCDP program. This program is designed to differentiate the real CDP vendors from the ones with incomplete systems. 
"CDPs have become popular because they promise to give users open access to complete customer data," says David Raab, founder of the CDP Institute. "Buyers understand this to mean all data, with full detail, stored over time, presented in a unified customer view, and available to any system that needs it.  But many systems fail to provide one or more of these capabilities. Buyers who purchase them are likely to be disappointed when they discover they don't get what they expected."
Common examples of incomplete solutions include: 
Systems that build a unified database but don't allow other systems to read it

Systems that create unified profiles in real-time, but don't store data outside of the original sources,

Systems that summarize data before storing it. Each shortfall limits how the data can be used, often blocking critical applications such as identity resolution, personalization, or experience orchestration.
The real CDP checklist
To make sure you identify a real CDP, use the checklist below to make sure that your (soon to be) vendor is fully compliant with the requirements. 
#1 Ingest data from any source
The CDP solution should be able to digest any data such as event-level behavioral data (e.g. websites, apps, mobile browsers),  demographic & firmographic data, transactional data, offline & modeled data (e.g. RFM models, propensity scores, next best action).
#2 Capture full detail of ingested data
The CDP solution should be able to store any input data without losing details.   This means all details associated with purchase transactions, promotion history, Web browsing logs, changes to personal data, etc.  Inputs might be physically reformatted when they're loaded into the CDP but can be reconstructed if needed.
#3 Store ingested data indefinitely (subject to privacy constraints)
It should be possible for the CDP solution to retain all ingested data for as long as users specify (subject to regulatory constraints). For instance, specific metadata fields should exist that indicate the time that the data has been ingested in your system so that it is possible to delete data after a certain period of time if the customer asks for it. 
#4 Create unified profiles of identified individuals
It should be able to connect many different identifiers from multiple platforms and devices in real-time to enable people-based targeting, personalization, and measurement. Through deterministic and probabilistic matching, it should be able to create universal and persistent consumer profiles by solving the identity of customers and visitors across different states (known & unknown).
#5 Share data with any system that needs it
You want to be flexible when it comes to which external channels that can consume your customer data. Hence the CDP should be able to integrate out-of-the-box with any software system through connectors and ready-made APIs, allowing access to data for deeper analytics while boosting customer engagements.
Last but not least, the CDP Institute authorizes qualified vendors (that comply with points 1-5 above) to display a 'RealCDP badge'. If you can't find it on the website, then make sure to ask if they have it.  The badge looks like this: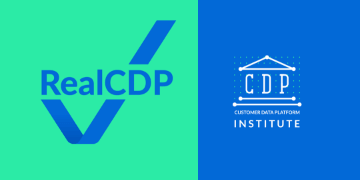 Embark on your CDP adventure (safe and sound)
Deciding to start working with a CDP should be an exciting adventure. Suddenly, you get access to a 360° customer view and you're able to act on it to provide an engaging and relevant customer experience. 
To make sure your journey goes as smoothly as possible, come back to this list. Make sure you work with a real CDP that can help you grow, not just within the coming years, but for years to come. 
If you have any questions, don't hesitate to reach out: marketing@datatalks.se