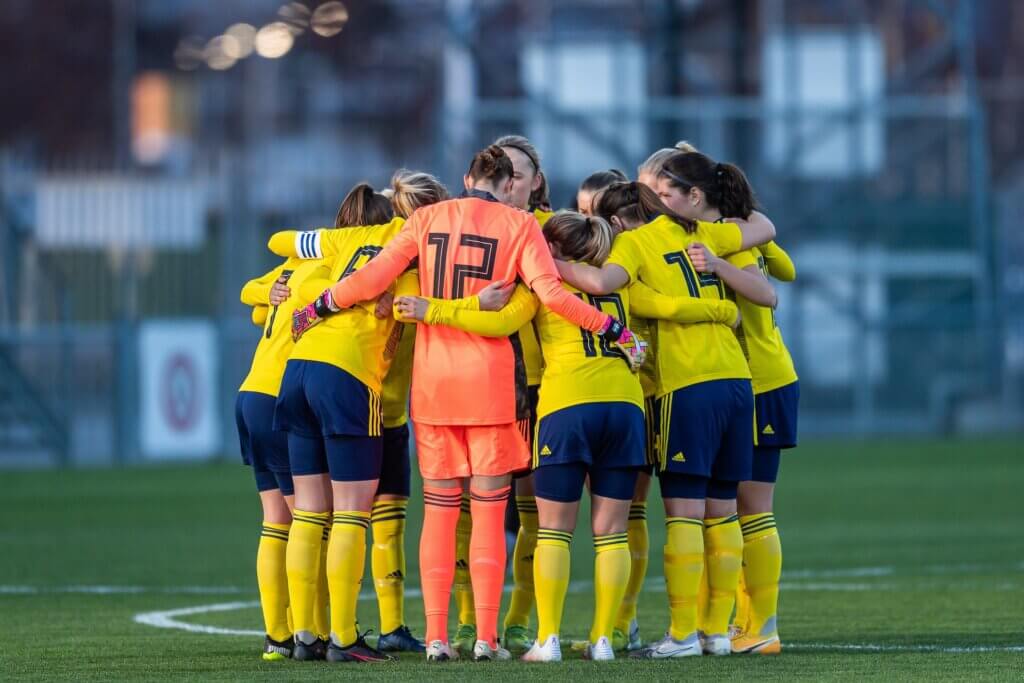 All eyes are on the FIFA Women's World Cup 2023. Especially after the huge success that was the Euros 2022. And the success of WAFCON 2022 . These tournaments set new attendance records proving, once and for all, that fans are hungry for more women's football games. This is something that FIFA has often highlighted. Even though they have regularly claimed that 2023 will be the "biggest" Women's World Cup yet, they recently admitted that they were caught off guard by the 'unprecedented' 2023 Women's World Cup ticket demand.
So, in today's blog, we will discuss the FIFA Women's World Cup 2023 and the conversations around this topic, as they unfold.
Before we dive right in...
Subscribe to our blog today to ensure that you never miss valuable posts such as this one. We are passionate about helping sports organizations deliver a world-class fan experience, because better fan experience means better business. So why not use this opportunity to the fullest?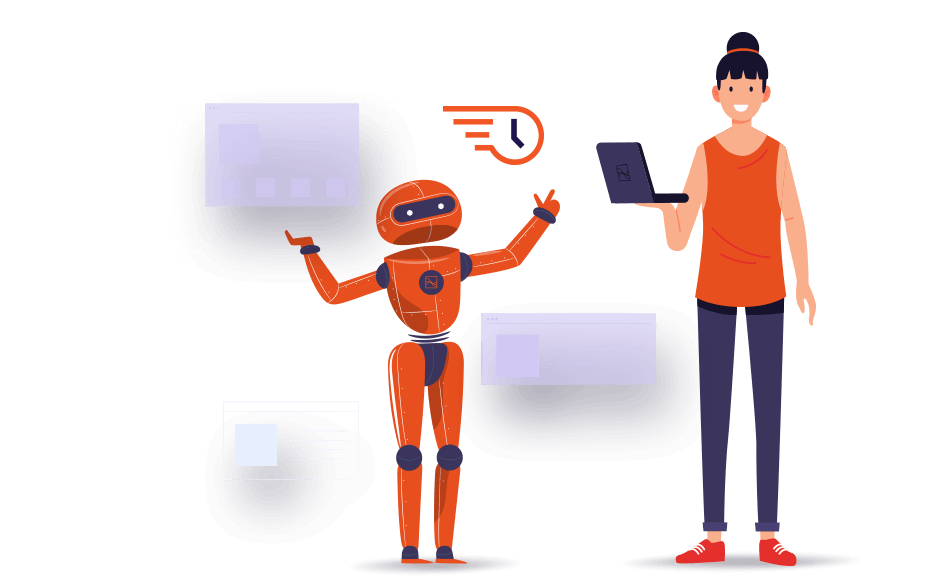 A look back at the Women's World Cup 2019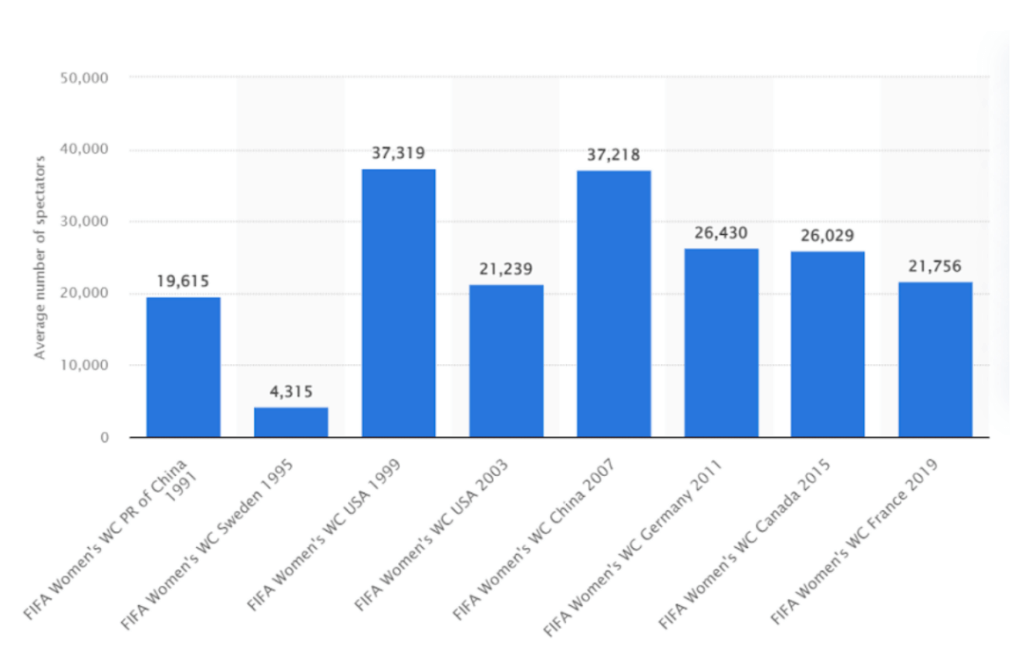 The average number of people who attended the Women's World Cup had been falling since 2007. With 2019, being the lowest of the 4 tournaments since then. So it will be interesting to see how the record attendances for the Euros 2022 and WAFCON 2022 will affect 2023's tournament. I reckon that the average number of attendance for this year's world cup will top the 1999 tournament which had an average attendance of 37, 319 spectators. Especially because this year's opener match between Ireland and Australia had to be moved to a bigger venue due to high demand for ticktets.
Interesting fact, the 2019 tournament was the most watched FIFA Women's World Cup ever, despite the drop in number of attendace, reaching 993.5 million unique individuals for at least 1 minute on in-home linear television. And there were still some great news. 
The opening game between England and Scotland was viewed by a record breaking

6.1 million viewers.

With England being the current Euros 2022 champions, it will interesting to see the viewership of their World Cup games.

The game between France and Brazil was viewed by a record

35.245 million viewers

in Brazil. Making this the highest single view of a Women's World Cup game of all time.

The final between the United States and Netherlands was

the most watched match in Women's World Cup history

. The match




received an average live audience of 82.18 million, up by 56% on the 2015 final (52.56 million).
Digital platforms such as OTT and live television broadcasts have been instrumental in the increase of the viewership of the Women's World Cup. So, it will be interesting to see how this year's tournament goes. Especially with all the records that have been set. Will we see even more records set this year? Only time will tell.
World Cup 2019 controversies to learn from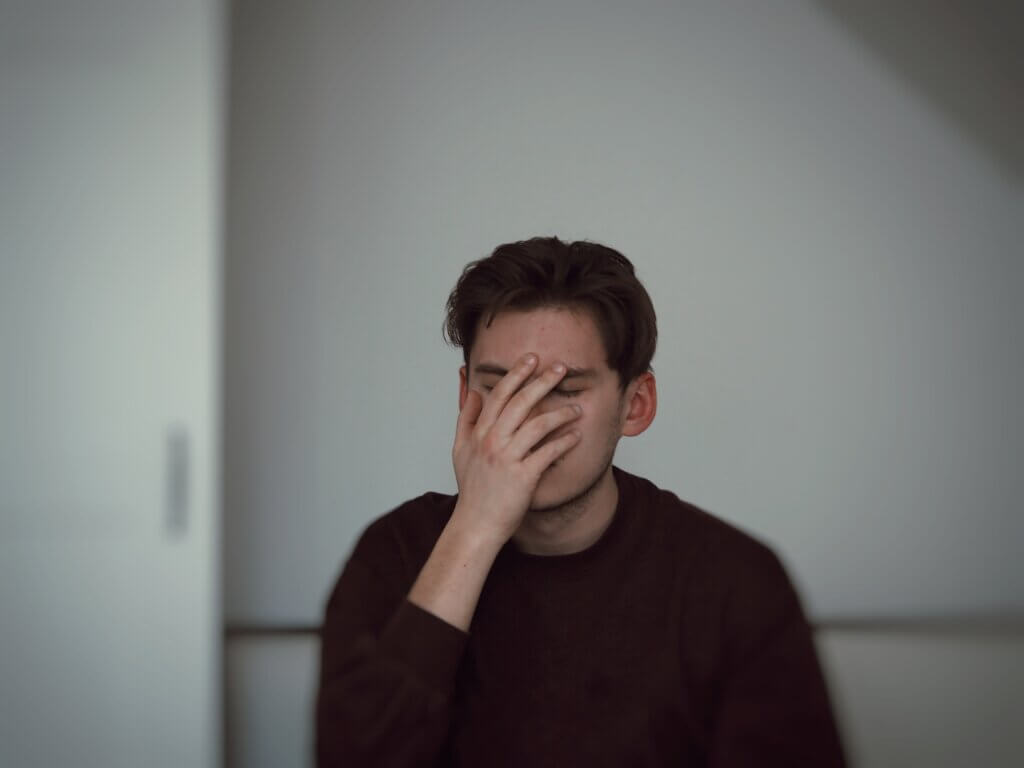 A controversy that we saw in 2019, that we are still seeing across the sports industry today, is when key women's games take place at the same time as men's. This forces fans to choose one or the other sicne they can't be in two places at the same time.
The 2019 finals were scheduled on July 7th. The same day that two continental men's tournament finals were held —the Copa América in Rio de Janeiro and the CONCACAF Gold Cup in Chicago. A big argument against such scheduling is that, it gives men's games more of an advantage. Men's sports receive about 96% of global media coverage. So, they already have a foothold. If fans are forced to choose between a men's game or a women's, what is the likelihood that the majority will pick the women's game? 
Speaking out against this type of scheduling, U.S. coach Jill Ellis, had this to say at the time: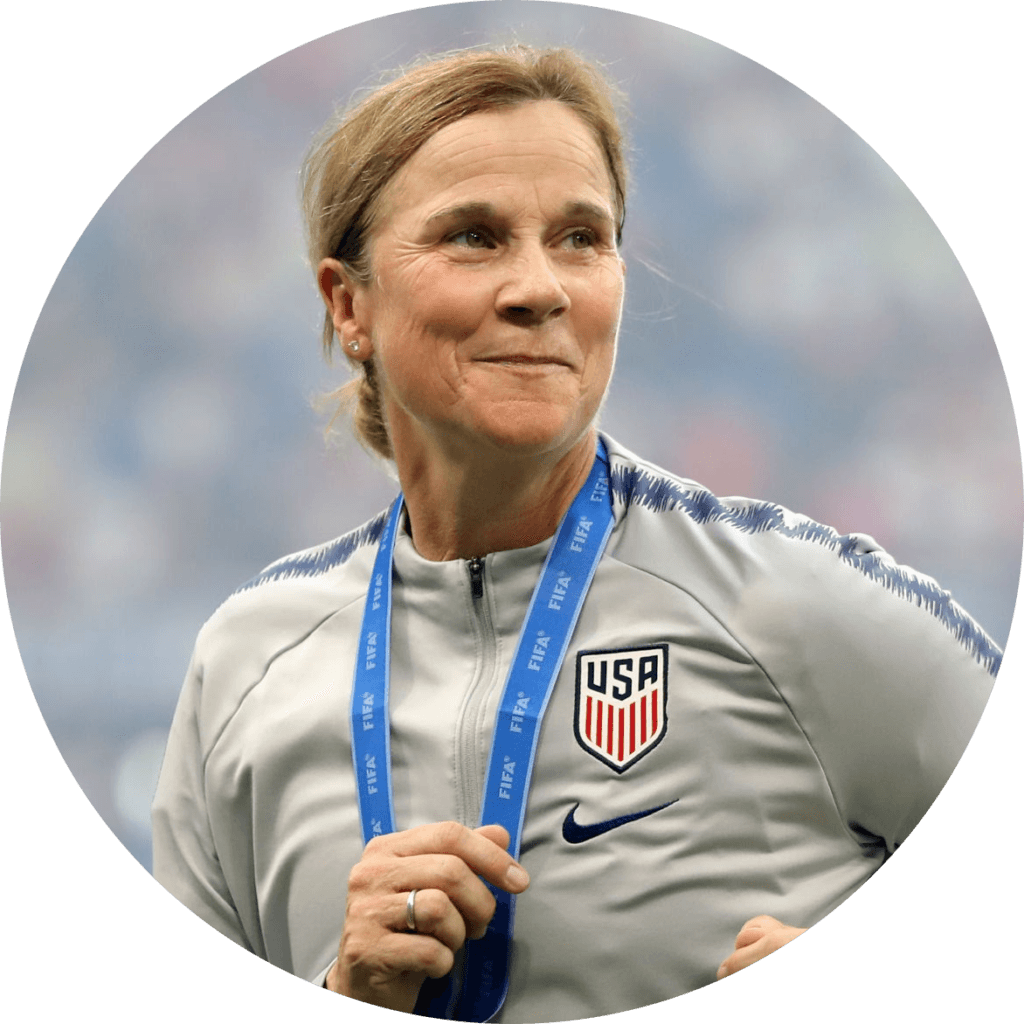 "They're targeting participation numbers, and they're targeting marketing. All of these things are excellent for our game in terms of willingness to grow our sport, grow our brand and make it more available and supportive. I think it's great. We need to make sure that it is supported. In my own personal opinion, playing three big matches in one day isn't supporting the women's game. So, there you go,"
– Jill Ellis | Former US women's national team coach
This is not something unique to football or FIFA
Governing bodies across the world have continued this kind of scheduling. Despite criticism from many women's sports supporters. Here are a few notable examples:
New Zealand Rugby

came under fire

for scheduling the Black Ferns and All Blacks games within an hour of each other's kick offs. The All Blacks' game would start first. Effectively leaving the Black Ferns game at a disadvatage since the chances of supporters leaving that game to support theirs were relatively low. And it's too safe to say no one is asking that women's sports be supported at the expense of men's. So this was an epic fail.

Researchers from the University of Technology, Sydney, criticised the

scheduling of women's games vs men's at the Olympics

. They claim that women's games are often treated as woman ups to mens because they are always scheduled just before the men's. Giving the final that they are warm ups, before the "actual" finals.

Although there was not much controversy around this, it's worth noting that the women's competition were trimmed at

The Hundred

due to a clash with the Commonwealth Games. "Men's teams played eight fixtures – twice against their local rival, and once against every other team – but women's teams played six, meaning each team will have one side that they do not play against in the group stages" (

ESPN

).
I think that scheduling clashes are sometimes inevitable. But when it becomes a habit and a pattern through out the entire industry then we have a problem. Especially when this affects women's sports disproportionately.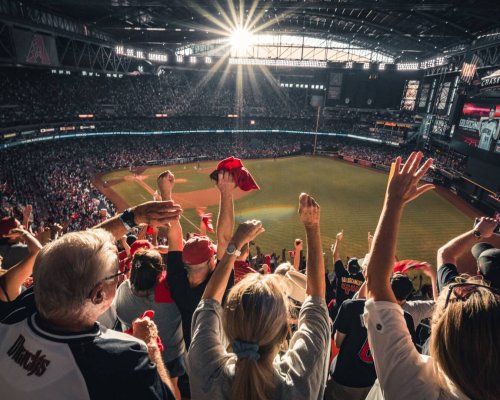 Let's discuss the 'unprecedented' demand for tickets for the 2023 Women's World Cup
Many people feel strongly against FIFA making the statement about 'unprecedented' demand for tickets. Some feel that FIFA is undermining the inherent value of women's sports. Former U.S. goalkeeper Hope Solo, once shared this sentiment: "FIFA says it's taking action to promote grassroots football while enhancing the commercial value of the women's game. What they refuse to see is that the value in the women's game is already there, yet they continue to perpetuate the inequalities …". Although in her context, she was addressing the scheduling issue. I do think that however, this is how some people feel when it comes to FIFA's approach to the women's games in general.
Is this how you feel? I would love to hear your input. Please leave a comment. 
I won't dwell on this too much because I would be just speculating. What I would rather discuss, is why this statement from FIFA could be a good thing. Why look at the glass as half empty, right?
I think that FIFA releasing such a statement creates great opportunity for women's sports. Let's have a look at some.
When I read the statement 'unprecedented' demand, I get excited. Because what I am hearing is that the demand for women's games is much higher than some people thought. Of course, why people would have lower expectations is a separate conversation. But I think this statement alone is enough to silence the naysayers. The brands that don't want to invest in women's games because they "don't have enough reach", the broadcasters that bid too low for the rights of women's games (more on this later) – they no longer have a leg to stand on. Because, it is now evident to all stakeholders that the demand for women's games is real. 
And the women's clubs themselves' confidence should be boosted by this statement. Because let's face it, not everyone that works in women's sports actually believes in women's sports. Or if they do, they still have limiting beliefs such as, "we are just a women's team, so we can't pull in the same crowd". Or, "no one is going to want to sponsor us because we are just a women's team". I know this because I have spoken to many sports executives who held these kinds of beliefs. 
Even some fans have misogynistic attitudes towards women's sports. 
So, having a huge organization such as FIFA admit that the demand for the Women's World Cup tickets exceeded their expectation is a huge opportunity. The key is to now turn this into commercial success. So that it's no longer just talk but action
So how can women's sports organizations turn this into commercial success? Well, by realizing, firstly, that they now have huge bargaining power. FIFA itself realized this when they turned down bids for the rights of women's games that were far too low. Many sports organizations should learn a thing or two from this. So instead of accepting sponsorship deals that are too low in value, for example, how about you turn them down? Because you know that your organization is worth much more.
How about now confidently asking for an increase in marketing budget? You want to sell more tickets right? So, you need a budget for marketing. Instead of settling for whatever is left over after the men's team has been allocated their budget, how about you ask for more? It's easier now to initiate these kinds of conversations because there is an obvious demand.
And now women's sports organizations are in a better position to pioneer their own marketing strategy. I wrote a blog post about why women's clubs should not just copy the marketing strategies of men's. Now is the time to go against the grain confidently. Now is the time for women's clubs to assert their worth and pave their own. How?
Let´s be honest. It is a reality that FIFA should have anticipated the high demand for tickets for the women's most prestigious football tournament.  In football, understanding and predicting the need for ticket sales is crucial for governing bodies like FIFA. With the increasing popularity of women's sports, it becomes essential to anticipate and meet the surge in demand accurately. But alas, this is the perfect case proving that stakeholders must invest in the right technologies. So that we never have to have these kinds of conversations just a few months before a massive tournament.
So if you work in a women's sports organization, now is the time to demand better technology.
Technologies that help you:
Grow your contact database, continuously

Collect

 

supporter data with contact information and merge it with your sales data

Find out which supporter segments you should target with your ticketing campaigns

Send out relevant ticket offerings to those segments in a way that your supporters will really appreciate

Prove a potential return-on-revenue (ROI) when you are trying to negotiate sponsorship deals of higher value.

Predict the behaviour of fans so you are better prepared for every game

Activate fans and supporters whenever the demand for tickets is low

Understand supporters' behaviour so that seats are always filled at the stadium vs just selling out tickets but having the stadium filled at half capacity
My thoughts on the FIFA Women's World Cup 2023
In my honest opinion, I think that this is a great learning period for all stakeholders. For governing bodies – they will learn to be better prepared. Men's sports games and events are well oiled machines. Women deserve the same treatment as well. FIFA got it wrong by being ill prepared when it comes to ticket sales. They should have never had low expectations for the women's world cup. But they also got it right by rejecting bids for the rights to the games that were too low. Let this be a lesson to them on what needs to be improved. And also what needs to be kept. True allies of women's sports should never underestimate women's sports. This is hopefully a lesson learned for FIFA.
The clubs and teams themselves need to take this new found confidence and run with it. They should turn this into a commercial success and not drop the momentum. There is real demand for women's sports. This is no longer debatable. It is a proven fact. So, enough with strategies that are subpar. Enough with accepting deals that are of low value. Enough copying men's strategies. It is now time for women's sports organizations to pioneer their own path.
And as for the fans and supporters, I think we should just say thank you. Because of them, we are seeing real change in the sports industry. They keep breaking attendance records and streaming records. They engage with brand sponsors at games. 
Now let's all work together so that we don't let them down. Let's give supporters what they want. And that is – more women's games. And at a high quality.