You're in the entertainment industry, right?
And you want to find more loyal customers to your amusement park, festival, trade show, water park, fair, or other entertainment business? (Online and/or offline tickets, with respect to the current corona situation).
Great, then you're reading the right blog post!
Lookalike modeling is about using existing customer data and profiles to find similar potential customers (also called lookalikes) to market to. Rather than targeting potential customers based on demographics or geographic location (in the spirit of "spray and pray") you identify people who are likely to have the same interests and behavior as your current ideal customers.
This approach is not only known to help you save time and lower the cost of acquisition, it helps you to identify high-qualified customers and expand your potential audience segments. According to one source, lookalike audiences average a higher CTR (click-through-rate) than other audiences 90% of the time (source).
Before we dive right in...
Subscribe to our blog today to ensure that you never miss valuable posts such as this one. We are passionate about helping sports organizations deliver a world-class fan experience, because better fan experience means better business. So why not use this opportunity to the fullest?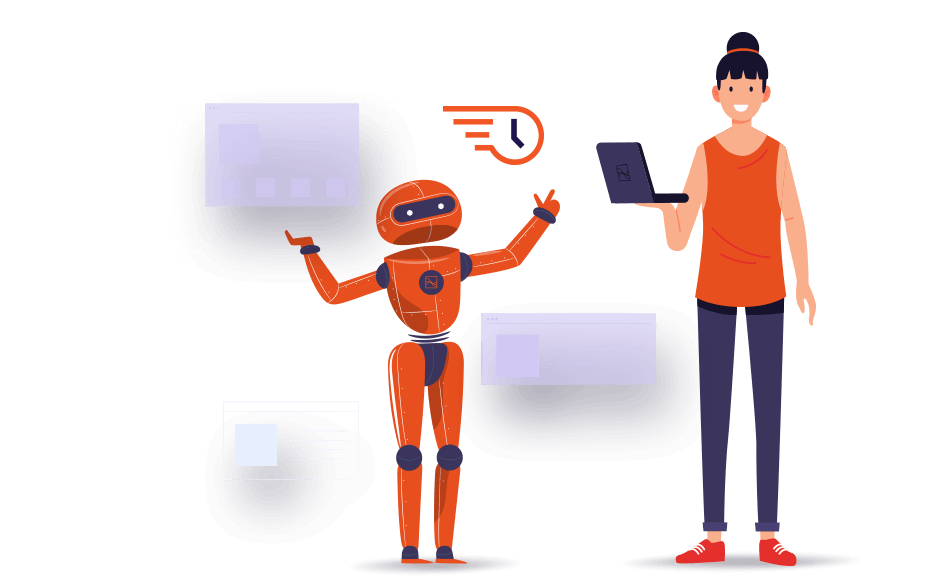 Find lookalikes on your best customers
Overall, companies within the entertainment industry are good at buying media and they often have extensive media budgets. The problem is that most aren't very good at using their data to acquire new customers. Instead, they purchase media with generic data, which results in high costs of acquisition.
Also, the campaign data often tend to stay with third-party media agencies. Or it gets stuck in social or ad networks without generating any value to the actual company.
In short, this is a waste of the media budget.
A better, more efficient, and cost-saving marketing strategy, is to find lookalikes on your best customers. This concept assumes that people who have the same sort of interests and behavior will act similarly when it comes to marketing campaigns.
Lookalike modeling is an approach used by marketers to define customers who are most likely to engage with your marketing messages. This is not a new approach, it has been used for a decade within direct marketing. What is making the big change nowadays though is the leverage in digital marketing. (Hello Facebook, Instagram, Snapchat, and other social networks!) Thanks to these platforms you can be more precise in who you target.
Makes sense, so far?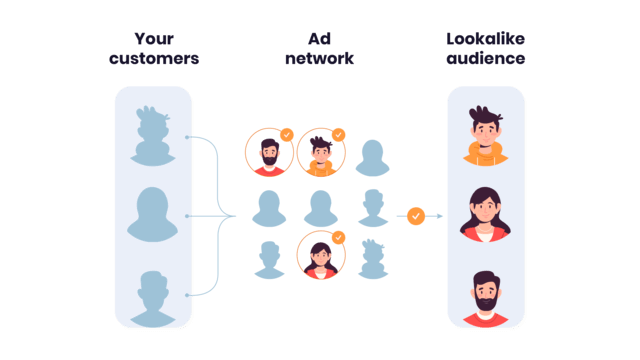 The lookalike modeling: how it works
This lookalike model analyzes and considers common behaviors or traits among customers, and seeks customers who share similar characteristics. The tactics are always the same, i.e. to drive conversion by serving relevant marketing messages to a much more targeted set of audiences.
The benefits of using lookalike modeling as an approach is that you can find new target audiences that look like your best customers. It also helps you to get a ROI (return-on-investment) on your media spend, which is double or triple compared to using any standard targeting method built in ad networks.
What role can a Customer Data Platform play in Lookalike modeling?
If you use a Customer Data Platform (CDP) you have the key data about your customers right underneath your fingertips for quick action. When you want to acquire new customers, then you simply look at your best and most loyal customers.
What and when are they buying? How often do they make purchases? How much do they typically spend? How long have they been a customer? How many products or services have they purchased? What are their preferences/interests? How old are they? Where do they live?
By using the full capability of a CDP to look at the collected and unified data of your customer base, you can easily create segments and profiles based on customer variables in your data house. You can then select your best customers to tag and push into your ad network for planning and media buying purchases to be able to target the right audience.
What is a CDP?
The CDP Institute defines a Customer Data Platform as "a packaged software that creates a persistent, unified customer database that is accessible to other systems."
It's a system that centralizes customer data from all different sources – such as the web, email, customer support, apps, social media – and creates a 360° customer view. This data is then made available to other systems, such as a marketing automation system.
This in turn means that the data becomes actionable and can be used for marketing campaigns, customer service or to enhance the customer experience.
A CDP should be able to manage personalization, campaigns across different channels and at the same time follow the GDPR guidelines. It enables marketers to group data into profiles, thus creating a better and more personalized customer experience.
Contact us to hear about how you can use lookalike modeling and a CDP to:
Acquire new and loyal customers

Improve your targeting and ad performance

Boost engagement with relevant campaigns

Understand your audience and their behavior better

Reduce marketing spend per acquired customer