Community-building in sports – it's the talk of the global town, if you will. More and more organizations are adopting a community-building approach to how they do business. But why are we seeing this shift? And why should sports organizations be up to speed on this trend that is transforming into a standard? And what is there to gain from this business model?
In this blog post, we'll be sharing with you:
What a community is

Why community-building in sports is a super-business model for sports organizations

How you can get started with community-building in your sports organization
Ready? Let's go!
Before we dive right in...
Subscribe to our blog today to ensure that you never miss valuable posts such as this one. We are passionate about helping sports organizations deliver a world-class fan experience, because better fan experience means better business. So why not use this opportunity to the fullest?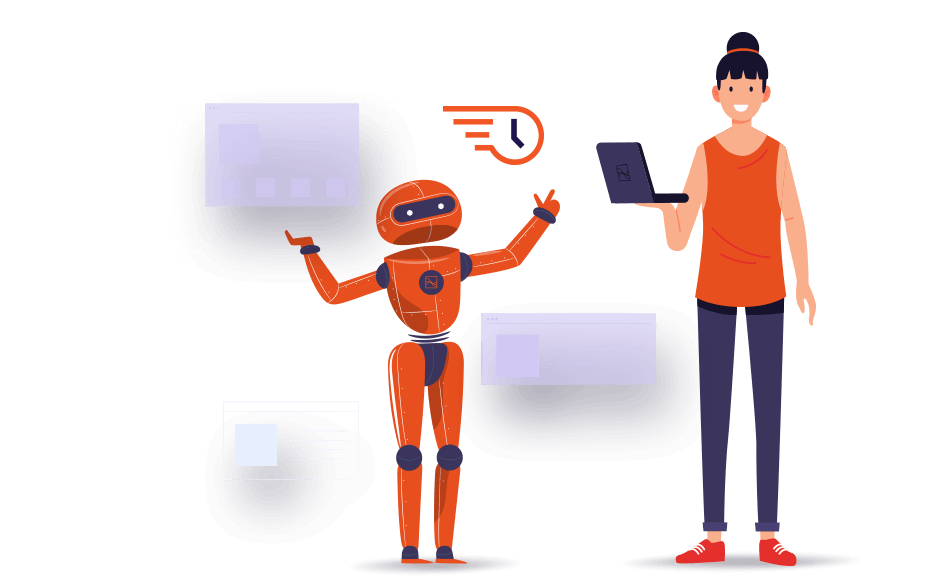 What is community-building?
Before we jump into the why and how of building a community-building strategy, we first need to define what a community is in the context of sports organizations. 
Note: Although there are indeed different types of communities out there in the sports world, this blog post has been written primarily intended for sports teams and clubs.
Alright, now that we know this, let's move on to the definition of a community:
Definition of
community
A community is a group of people that feels connected to each other because they share a similar interest, belief or need.
In the case of sports teams and clubs, your community will primarily consist of, you guessed it, your devoted fans and supporters. No matter whether you're a small club or a big famous club, you can have a devoted fan community. But communities are of course nothing new. They have been around since the beginning of our time. However, in this day and age, communities are alive and booming online. And in parallel with this, more and more organizations have started to adopt community-building into their business strategies, including sports organizations. 
So why exactly should sports organizations care about community-building and even consider integrating it into their business strategies?
Why should sports teams care about community-building?
Although communities are very valuable to its members, you of course want to know how your club could benefit from creating and investing in a community. What exactly is in it for you?
Well, the short answer is that community-building is: 
A superior business model
Why is this the case? Well, because communities provide profound opportunities for sports organizations and businesses overall. According to the Harvard Business Review, organizations can unlock extraordinary competitive advantages if they choose to follow the community-building route. This is because:
Enthusiastic community members can help you get new members and as a result leads to lower customer/fan acquisition costs.

Members of a community are loyal and therefore less likely to abandon it. Thanks to this, you can expect increased member retention and thus improved supporter lifetime value.

Community members like to support other members which can help you lower eventual service costs and in turn lead to higher gross margins

Online communities are easy to grow and scale fast, both locally and globally
Professor Rui Biscaia also emphasizes the importance of community-building: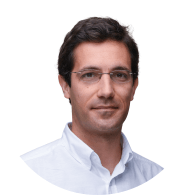 "…the idea is to create a two-way communication process. To allow fans to have a voice, to help the team, to feel that they are part of the community, and to learn with that to improve the services of the team and the relationship team-fans."
– Rui Biscaia | University professor and renowned researcher in fan engagement
Building a community is, of course, a long-term strategy. It requires care and consistency. But one thing is certain, and that is that it works. In fact, women's sports were early birds of this trend. Sports Innovation Lab, a global sports market research and advisory firm, compared women's sports to being the startups of the sports world. Basically, they had to rely on smartphones, social media, and streaming media much earlier on than others in the sports industry. In other words, women's sports fans have basically been forced onto digital channels long before other sports fans. And, as a result, they became digital natives long before everyone else.
Moreover, their research also shows that the community-based business model will drive the future of sports.
"The Traditional Monetization Model for the sports industry is based on audiences, events, reach, and impressions, while the Community-Based Monetization Model is driven by always-on storytelling, conversations, access, and direct-to-consumer commerce. Understanding this new model unlocks powerful new ways to produce, distribute, and measure sports."
– The Fan Project, Sports Innovation Lab
As we can see, adopting a community-building business model can be a huge competitive advantage. That is when done right, of course. Because creating a platform and calling it a community is not quite enough. Neither is simply creating a social media channel or posting more. No, the key to successful community-building is:
Giving your community members what they want and desire
Pretty simple, right? Well, it can be. If you have enough insights about your fans and supporters. So where can you get these insights? Well, from data about your fans of course. And the good news is that you have access to loads of it across your club's different sources, such as your:
Ticketing system

Point of Sale (POS) system for in-stadium food and beverage purchases

Online POS or e-commerce system for your merchandise

Social media platforms 

App 

OTT streaming service platform

Newsletter and mailing lists

Event sign-up lists
…and the list could of course be longer. The point is that there are many sources from which you can collect data about your fans and supporters. However, there is a challenge here. As you can tell, your data is literally spread out across many different sources. So collecting and then making sense of your data can, indeed, seem like a tedious task.
This is why Customer Data Platforms were born. Or built, if you will. The point is that they solve this problem. How? By allowing you to:
Collect

and

unify

all of your data in one place.

Get a

360-degree view

of each fan and gain

deep insights

into their specific characteristics, wants, and behaviors.

Act

on these insights by delivering tailored communications and experiences to each fan, wherever they are in the world and on their preferred channel and device type.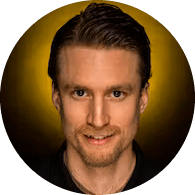 "Before I arrived at Västerås IK, I worked for another club in the top league which had a CDP. So when I got here to Västerås IK, which then was a club without a CDP that could unify all the club's different sources, it was chaotic."
– Kevin Johansson | Business to Consumer Manager at Västerås IK
So in the context of community-building, this means that you will be able to adapt to and even predict the behaviors and wants of your community members, helping you grow an engaging and loyal community. This way, you can rest assured that your community-building strategy not only will be profitable but also robust and built to last.
Epic, right?
So now that you know why communities are crucial for your sports organization and that the tool to unlocking the business potential of your community is a Sports CDP, let's have a look at how you can in more practical terms build a successful community, based on research done by the Harvard Business Review.
7 key elements to building a successful community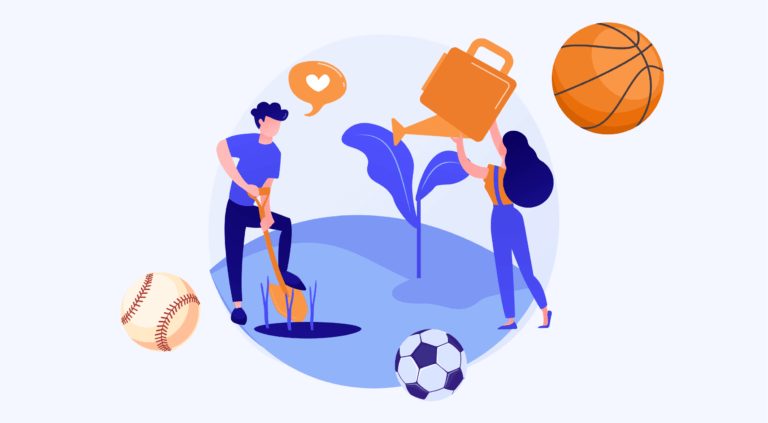 1. Shared purpose and values
The first and most important question is to know why your community is coming together. What is the purpose of your community's existence? What do your community members value and desire? For example, according to research by Sports Innovation Lab, athletes have become even more important and influential than the teams. Especially among the younger fans Gen Z and Millennials.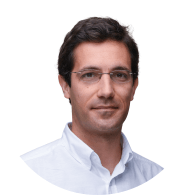 "Athletes are increasingly more important, with a role that is sometimes more prominent in society than the actual organization for which they work,"
– Rui Biscaia | University professor and renowned researcher in fan engagement
Moreover, an increasing number of fans, especially the younger generation, want to see sports teams and athletes get involved in societal questions. In fact, societal questions not only drive conversation but also increase viewership.
"Community-based commerce is driven by a deep understanding of which athletes, digital platforms, social issues, and merchandising channels light up conversation and drive growth."
– The Fan Project, Sports Innovation Lab
Long story short, you need to know exactly what your fans value. And with the insights above in combination with insights gained from your fan data, you can much quicker establish their values and then deliver content and experiences that align with your community members' values.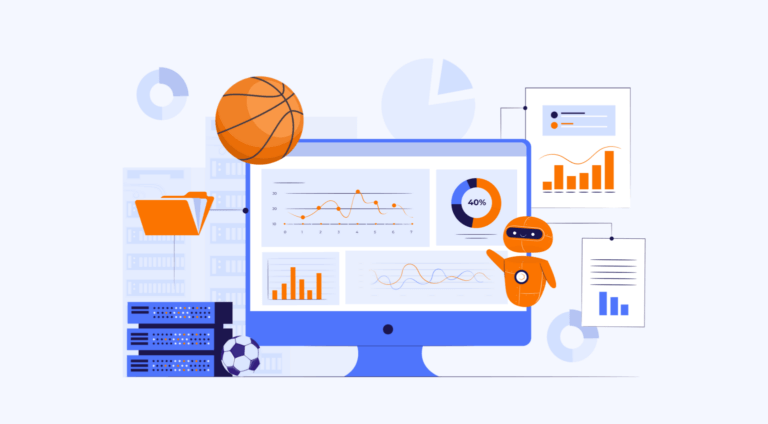 2. Make value consumption simple and easy to access
This one is a prerequisite for any community. You want to ensure that your community members know what they are getting from being in your community and that they also have easy access to it. Your community members, just like all other fans of yours, want to receive interactions and experiences:
Wherever

they are

In their

preferred format

(with

story-telling

topping this list, so make sure to leverage this in all your content and overall communications)
To show this even more clear, check out the illustration below provided by the the Fan Project: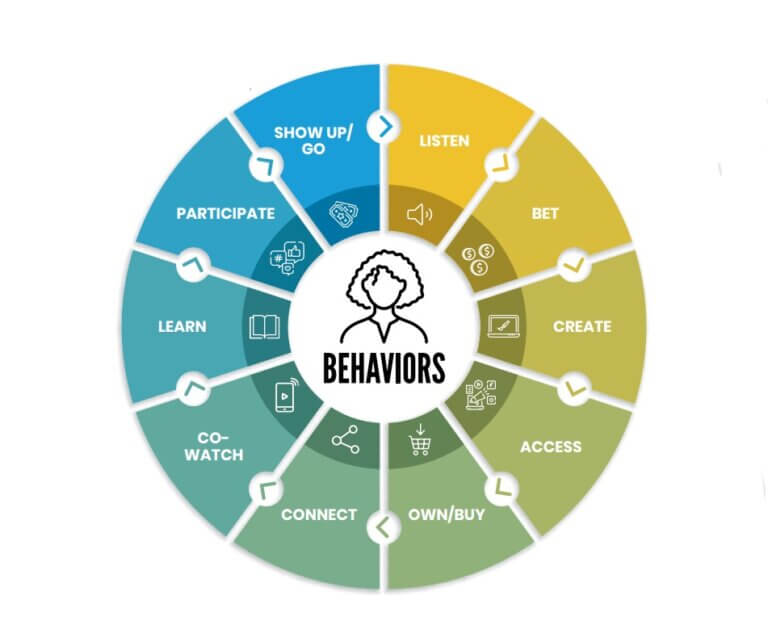 As you can see, the modern and tech-savvy fan (called Fluid Fan by Sports Innovation Lab) wants to interact with your sports organization in many different ways and in many different places. So you need to ensure that all of this value is not hidden or buried. It should be clearly organized and available to your members in the community as well as in other relevant channels connected to your community. This also goes for other things in addition to content, such as:
Support

Event updates

Documentation relevant to your community

Ability to download content
The good news is that you have your fan data to guide you on this step. Because thanks to your data insights, you can rest assured that you are delivering relevant content, interactions, and experiences in their preferred channels without having to guess. And by getting this step right, you will for sure scale your community much faster.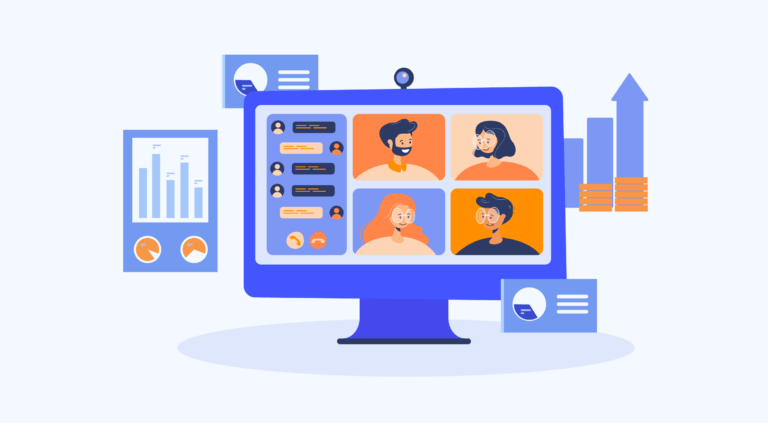 3. Make it easy for members to create new value for other members
This element is an important one, and it's one that keeps growing in importance. In fact, according to Nielsen's 2022 global sports marketing report, fan-generated content is driving content consumption, with TikTok being the lead channel for such content creation. Moreover, user-generated content in marketing strategies has almost tripled in the last ten years till 2020.
"[…] almost nine in ten respondents to that survey agreed that UGC increased conversion rates."
– Yotpo report, 2020
However, the paradox here is that a lot of organizations still do not leverage fan and user-generated content or even have a strategy for it. This is definitely one of the reasons why having a community is so important and powerful. Because a community will allow your fans to share this content directly with other members. And this process is:
Clearly defined

Simple as well as intuitive

Will create immediate satisfaction among your members
And it doesn't stop there. By analyzing what content your community members share, you can act on these insights in different ways. For example, you could create your own content around topics that you see are important to your community. The sky is of course the limit here. And by leveraging a Sports CDP, you can easily get a unified and single view of all these insights, which you can then act on, such as delivering tailored content to your members in their preferred channels and platforms.
4. Set clearly defined incentives and rewards
Speaking of user-generated content, another important element of successful community-building is to reward your members for the things they do to contribute to the community. This is of course not only limited to the content they create and share but also to things such as supporting other community members, mentoring, taking leadership roles, and other behaviors that lead to the growth of your overall community.
To illustrate this, let's take a look at the below examples: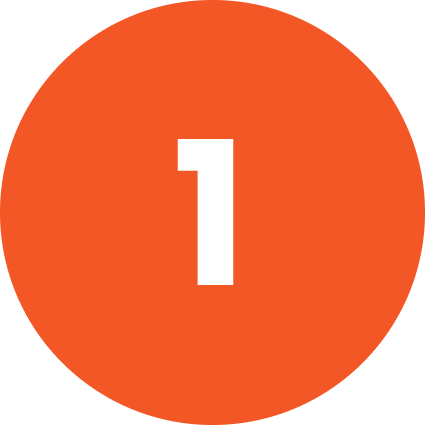 A community member shares...
…a docu-inspired video of a top athlete of your community's favorite team. The community members created this video themself and also shared it on YouTube. A lot of members interact and engage with the content, showing their appreciation and overall passion.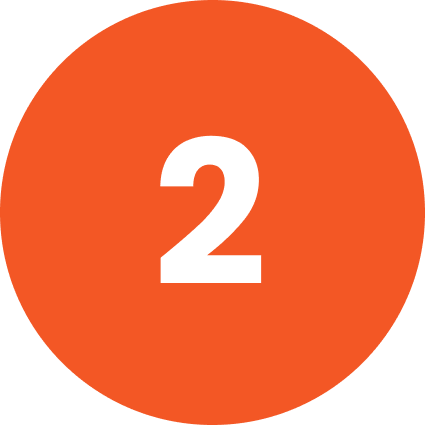 Based on these insights...
…that you have gained, your sports organization decides to include a clip from your member's video in an upcoming exclusive behind-the-scenes video dedicated to the athlete in question.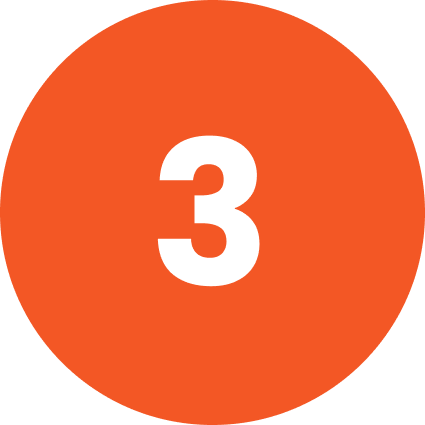 Once this video content is released...
…onto your OTT platform, you share news about its release in your community as well. And when announcing the release, you make sure to mention the community member in the announcement and thank them for their contribution. What happens next? Well, your member is, of course, brimming with excitement and happiness.
Long story short: to keep fostering certain member behaviors and actions, it's important that you create incentives for your members. This will help you build a sense of belonging and unity and overall satisfaction within your community.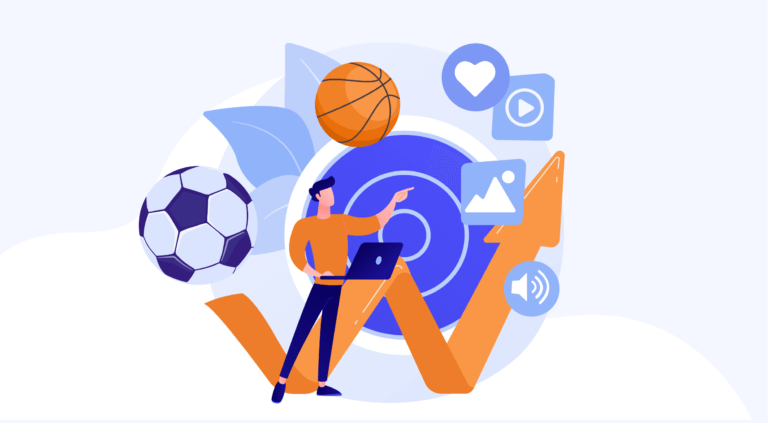 5. Carefully crafted accountability
Another element that you should indeed include in your community-building strategy is a sense of accountability. You want your members to feel that they take ownership and responsibility for the things they do, create, and share on your community platform. So you of course should try to make this process as smooth as possible.
And you can achieve this by:
To give you a few examples, this could be for instance members being responsible for: 
reviewing content, 

arranging community events, 

games and quizzes,

live streams, 

fan-related projects,
…and the list goes on. 
The point is that you want to create a sense of responsibility and that your members feel that they play a key role in the community. By doing so, you will not only see better and more diverse results. You will also increase overall collaboration and allow your community members to develop skills. It's a win-win situation! 
And! To help you out, you can once again rely on data insights about your members and their specific characteristics, preferences, and behaviors. This way, you can rest assured that each member is satisfied with their role in the community.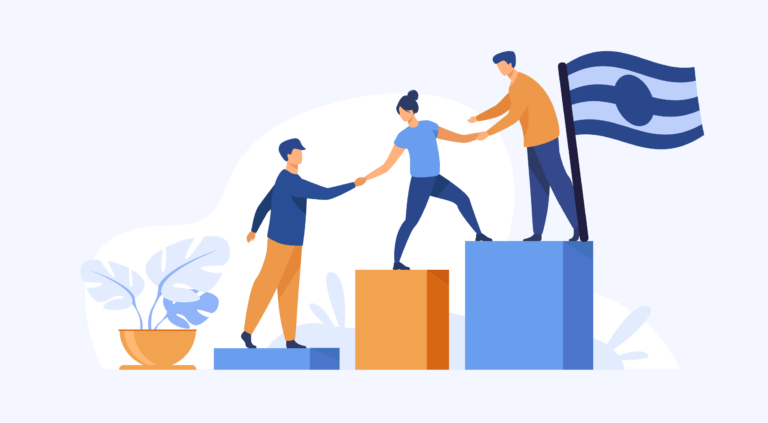 6. Healthy and diverse member participation is driven by good leadership
Thanks to globalization, any devoted fan can basically join your online community no matter where in the world they are. This is a beautiful thing since your community will get so many different perspectives and exposure to many different cultures. Moreover, diverse communities are also more sustainable and secure the growth of your community.
Naturally then, you also need to ensure that you are intentional about how you address diversity in your community and ensure that there is good conduct to avoid toxicity and instead increase the value diversity brings. 

Here are some ways you can achieve this:
Be intentional

and include diversity on all levels of your community

Assign community moderators

who encourage diversity 

Always encourage open-mindedness

and tear down any potential bridges

Create inclusive content

and avoid creating content that targets primarily one group
To help you in this process, remember that you can always rely on your data insights to help guide you. This way, you don't need to guess your way to a diversity-driven community but actually understand exactly what your members want and value.
7. Open and objective governance
Finally, to create a prosperous community that lives on and on, the last element you will want to include is a clear and objective governance structure. You can achieve this by allowing your community members to play an active role in shaping its structure as well as how you operate and manage your community. This will, once again, create a sense of ownership and overall responsibility. However, there should of course be a community leader or team that takes responsibility for:
Setting the governance strategy 

Training the rest of your sports organization to get involved

Building out the experience 
And once again, all of this happens in parallel with constant input from your community. By following this approach, you will ensure that your community members feel heard and will want to play an active role in shaping your community for the better. And by relying on your data insights about your members, you will gain an even richer understanding of what they value, allowing you to create an even better structure that your community can align with.
Conclusion
After reading this blog post, you understand what a community is in the context of sports clubs and teams. You also know why they are important for your sports organization and that community-building not only is beneficial for your fans who join it but is also considered a super-business model in and beyond the world of sports. Obviously then, sports organizations should not ignore community-building if they want to future-proof their organization and set themselves up for long-term profitability. 
However, to create a successful community-building strategy, sports organizations cannot afford to simply guess what their fans and community members want and value. Instead, they should rely on real data insights about their fans and members, which they have spread out across different sources and platforms. Fortunately, more and more future-driven sports organizations are adopting a Sports Customer Data Platform, which removes the headache of getting a hold of all this information about fans and community members. But is it really that simple? The short answer is yes, but seeing is believing right? So check out our free demo and see all of this and more for yourself in action.