The sports world is becoming more and more digitalized. Over the past few years, we have seen a rise in the use of technology to power sports. Especially since covid-19 has challenged the sports world to find creative ways of engaging fans. 
One of the most powerful technologies changing the game is Non-Fungible Tokens (NFTs). A number of different industries, including finance, gaming and sports now use these tokens.
Today, I'm going to teach you everything you need to know about NFTs in sports.
Before we dive right in...
Subscribe to our blog today to ensure that you never miss valuable posts such as this one. We are passionate about helping sports organizations deliver a world-class fan experience, because better fan experience means better business. So why not use this opportunity to the fullest?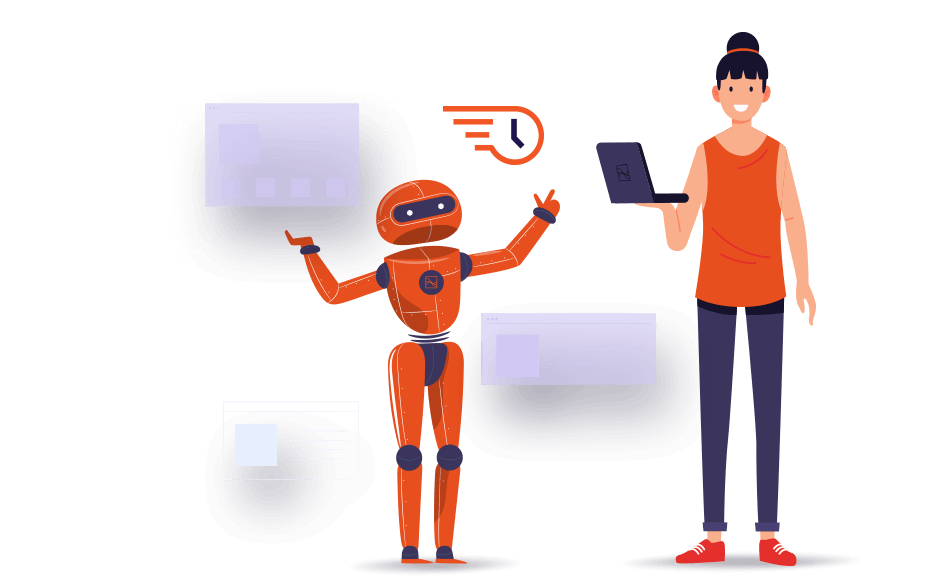 What are NFTs?
NFTs are a type of digital tokens that sit on a blockchain, typically the Ethereum blockchain. These tokens give the owner the ability to play and own a part of a collectible. In this case, sports items.
For example, I could buy an NFT for an NBA rookie card and anything that rookie card does or has done will be mine. The significance of this is that the team, player, or even the league wouldn't be able to take away my card. That's kind of the main benefit of NFTs in sports, they are digital assets that are non-fungible. Hence, they are unique. Although the number of NFTs in sports aren't inherently fixed or limited, creators are likely to limit how many NFTs they create to add a exclusivity aspect to owning it.
"They have a certain value associated with it and they are backed by blockchain. So you can trace and track the flow of that token across time."
– Amrit Kumar | President and Chief Scientific Officer at Zilliqa
How are sports clubs currently using NFTs?
NFTs in sports is currently being used in a few different ways. However, we're still in the early stages of exploring how NFTs can be used, and ultimately, leveraged. Let's explore some of the ways organizations can use NFT in sports.
Digital collectible cards
One of the most common applications of NFTs in sports is digital collectible cards. For instance , there are many different types of digital collectible cards for people to trade, buy, and sell on the Ethereum blockchain.
Sports memorabilia
Sports memorabilia is another example of how clubs use NFTs. For example, every time someone purchases a player jersey, that purchase could be represented by an NFT on the blockchain. This allows all future transactions related to that athlete to be tracked in real-time by anyone who holds the token. This could help combat fraud or double-dipping because it will show when and where each item was purchased.
Another way of broadcasting games
There are also companies looking into NFTs in sports as a means for broadcasting games online without any cost to viewers. One company in particular, wants to broadcast baseball games through their app. By using these tokens they can make sure everyone has access to them without having to deal with ads or subscriptions fees.
Direct access to players
When it comes to players, the idea behind NFTs is that supporters get direct access to players, as opposed to only through the clubs. Players can remove some of the middle men and serve their own fan base directly. For example, players can shoot a video, for instance to wish happy birthday to their favorite fan. Then the player can sell that NFT to their fan base directly. Made possible by dedicated blockchain marketplaces. There they can put their NFT on sale and supporters can buy the NFT from them.
Fan engagement
Clubs on the other hand, can make use of NFTs in sports to make some of their assets more accessible. They can increase fan engagement in areas that weren't possible before by accessing secondary markets of trading. Imagine that you in a post-match ceremony invite a group of fans who have earned certain rights through voting in important matters to the club. Now they have access to these assets, and therefore the possibility to attend these exclusive events. This allows for the supporter's privilege to be tokenized into an NFT. So they can now sell it to other people if they want, which was previously very difficult to do. 
As we can see, a lot of engagement that previously wasn't possible can now become possible.
Find out more about our sports CDP
and get answers to questions like, what are the benefits of using a CDP, what differentiates a CDP from other systems, and how to calculate the CDP ROI by reading our
Ultimate Sport CDP guide
. The more you read the more confident you will become about heading down this path.
What are the challenges with using NFTs in sports?
Many sports organizations benefit from the power of NFTs. However, there are some challenges that come along with using NFTs in sports.
NFTs challenge traditional ticket selling
For one, the traditional way of selling tickets and concessions is disrupted because people can resell their tickets and concessions. Plus, the tokens would complicate the process of distributing prizes and bonuses for individual athletes.
Security risks
There are also security concerns such as how to protect your NFTs from hackers and fraudsters. But it's important to note that this problem could be solved by implementing blockchain-based systems like Ethereum Smart Contracts to safeguard your tokens. If certain conditions are met, Smart Contracts allow you to automatically execute transactions without requiring the help of an intermediary.
Integrating NFTs into your existing infrastructure
The main challenge with using NFTs in sports is figuring out ways to integrate them into already existing physical infrastructure. For example, stadiums need to consider how they will handle digital ticketing when fans buy their tickets online. The same goes for concession. It may be difficult for people to purchase food using their smartphone without any physical infrastructure in place to support the transactions.
NFTs remain an experimental market
Ultimately, a major challenge is that the use of NFTs in sports is still in an experimental phase, and no one truly knows if it remains a good long term investment. Some big actors, like fan engagement platform Socios' CEO Alexandre Dreufys even take a stance against their fan tokens being used as a means of investment on the secondary trading market.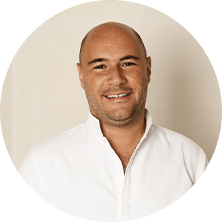 "Fans need to understand what type of market they are investing in, and since it's the most loyal fans that buy NFTs, clubs need to ensure that they are promoting a safe and sustainable way for their fans to engage with them. Otherwise, it could backfire on the clubs and damage their relationship with their fans."
– Alexandre Dreufys | CEO at Socios
Is there a market for NFTs in sports and will it continue to grow?
Interestingly enough, there is a market for these tokens. NFTs are digital assets that are unique and cannot be replicated or replaced. These tokens can represent anything from an athlete's jersey to a game. The majority of the use cases so far have been in gaming. But they have quickly made their way into sports and constitute ways for clubs, players, and leagues to open up new revenue streams while serving fans in new creative ways. 
Together with tech companies, sports clubs can step into the future with the use of NFTs. Let's take a look at how two sports organizations are leveraging NFTs in sports.
Atlético Mineiro launches a smart jersey
Brazilian club Atlético Mineiro is the first club in Brazil to launch a smart jersey, together with tech company collectID. Together, they will equip 120'000 jerseys with its blockchain-connected NFC tags. With this technology, every jersey becomes genuinely unique and is safe against any form of counterfeiting. Fans receive not only a physical product but also a digital version directly onto their smartphone. In addition, Atlético Mineiro will communicate directly with fans via the jerseys and provide them with additional content, such as match highlights or visuals. The jersey becomes even more valuable with the collectID technology, as its uniqueness and authenticity can be guaranteed. 
Engagement platform Socios' NFTs offers fans greater influence
Another example is fan engagement platform Socios, distributing fan tokens to fans that allow their holders to gain voting rights to influence the clubs. And as it turns out, these fan tokens have been in high demand. When Barcelona launched their initial fan token offering in June 2020, they sold out in less than two hours, generating US$1.3 million for the cash-strapped La Liga side. Alexandre Dreufys, CEO of Socios, points out that these fan tokens can serve a purpose for the sports industry, an industry with limited revenue streams. Clubs can't sell more tickets than seats available or dramatically increase ticket prices due to supporter backlash. And with sponsorship and broadcast revenues plateauing in many leagues, fan tokens creates a new revenue stream for clubs.
The future is bright
Bringing it all together, NFTs will undoubtedly change the way we watch sports in the future, and that for now, a lot of experimentation is going on to find out what works best. What is clear though is that it would be a data advantage for sports organizations to use loyalty programs with NFTs. This is because they wouldn't be sharing supporter data with third parties or relying on them for their data. Instead, the data from the supporters' interaction with the NFTs is all recorded in the blockchain. This would provide better access and flexibility to marketers to segment and engage their supporters. Thus, in this context, NFTs can be the best way to complete your Sports CDP and make it possible for you to provide a world class supporter experience.