Fan experience – how can you optimize it and ensure each fan receives engaging experiences no matter when and where they choose to engage with your sports organization?
In this blog post, we will be covering:
What challenge is holding sports organizations back from delivering highly engaging fan experiences

How sports organizations can overcome this challenge

5 use cases you can start with and adopt today
Ready? Let's jump right in!
Before we dive right in...
Subscribe to our blog today to ensure that you never miss valuable posts such as this one. We are passionate about helping sports organizations deliver a world-class fan experience, because better fan experience means better business. So why not use this opportunity to the fullest?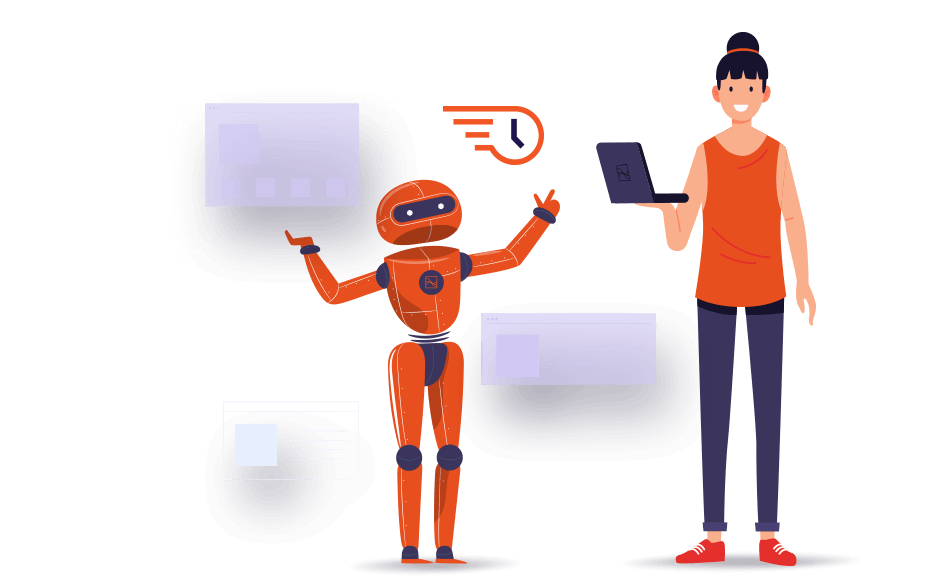 The challenge holding you back from delivering an optimized fan experience
Digitalization has brought change to all industries, including the sports industry. Unlike just a decade ago, there are now so many different ways for your fans to interact with sports brands and consume sports content.
For example:
More and more fans now choose to watch sports games from the comfort of their own home or wherever else they choose to be instead of in the stadium. Just see the stats provided by

Performance Communications and Canvas8

: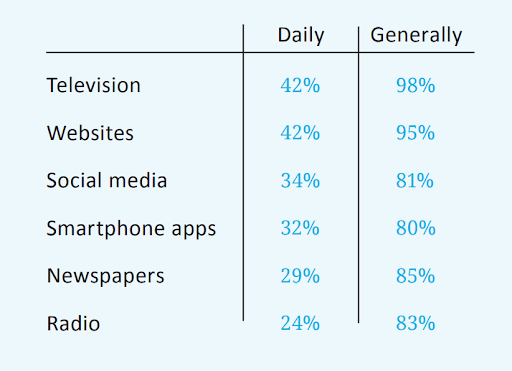 As you can see, topping the list we have websites, social media, and smartphone apps. Just to give you an example, 2/3 of American sports channel ESPN's audience is exclusively mobile.
The younger generation of fans, especially Generation Z and Millennials, expect sports organizations to do more than just do sports, such as taking social responsibility and standing up for causes that are important to them. In fact,

a study conducted by USDN

showed that 64% of respondents believed that sports can inspire positive change, while for politics and religion the percentages were 39% and 28% respectively. 

The younger generations also pledge allegiance to

individual players and their stories

rather than franchises such as leagues and clubs.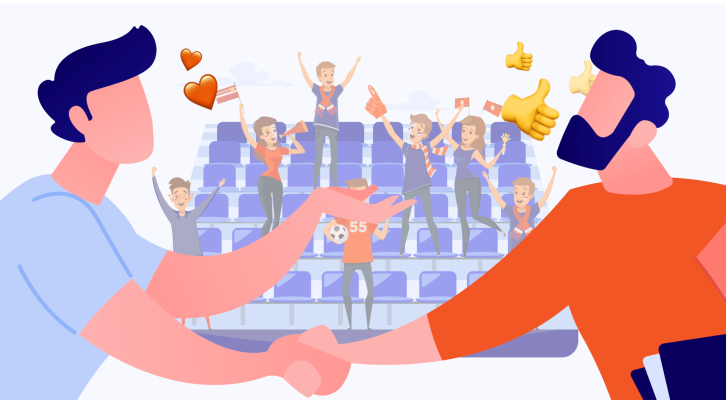 To learn more about Gen Z fans, check out this article:
As you can see, fans' behaviors have changed dramatically in recent years. And this change can seem challenging for sports organizations. However, the challenge here is not necessarily your fans' having certain wants and expectations. Instead, the true challenge is NOT knowing what those wants and expectations are. So the question then here is:
How do you figure out what your fans want and expect from your sports organization?
The short answer here is: you need the right insights about your fans. 
To be more specific, you will want to know as much as possible about your fans and have enough information about who they are, what motivates them, and what they want and desire. In other words, this can be split into three main categories, which include each fan's specific:
Characteristics –

such as their age, gender, and geographic location.
Preferences –

these could be their preferred way of watching sports content, favorite team, favorite player, etc. 
Behaviors –

for instance, if they have purchased game tickets or merchandise, how frequently they purchase things from you, etc. It could also be non-transactional behavior, such as their search history on your website or OTT platform, download of your sports brand's mobile app, etc.
These insights are key to delivering experiences to your fans that are personal, relevant, and in turn, engaging – no matter when and where your fans decide to interact with you. 
So, where can you get these insights about your fans? Well, from your data of course. And the good news is that you have a lot of it. The slightly bad news, however, is that you most likely have all of this data spread out across different sources, such as your:
Ticketing system

Point of Sale (POS) system for food and beverage purchases

Online POS or e-commerce store for your merchandise

App

Website

OTT streaming service

Social media platforms 

Membership lists

Newsletter and mailing lists

Event sign-up sheets
As you can imagine, just looking at this list can make this feel like you are looking for a needle in a haystack. But do not fear. The good news is that there is a solution out there that has been created for this specific purpose; to enable you to deliver engaging fan experiences.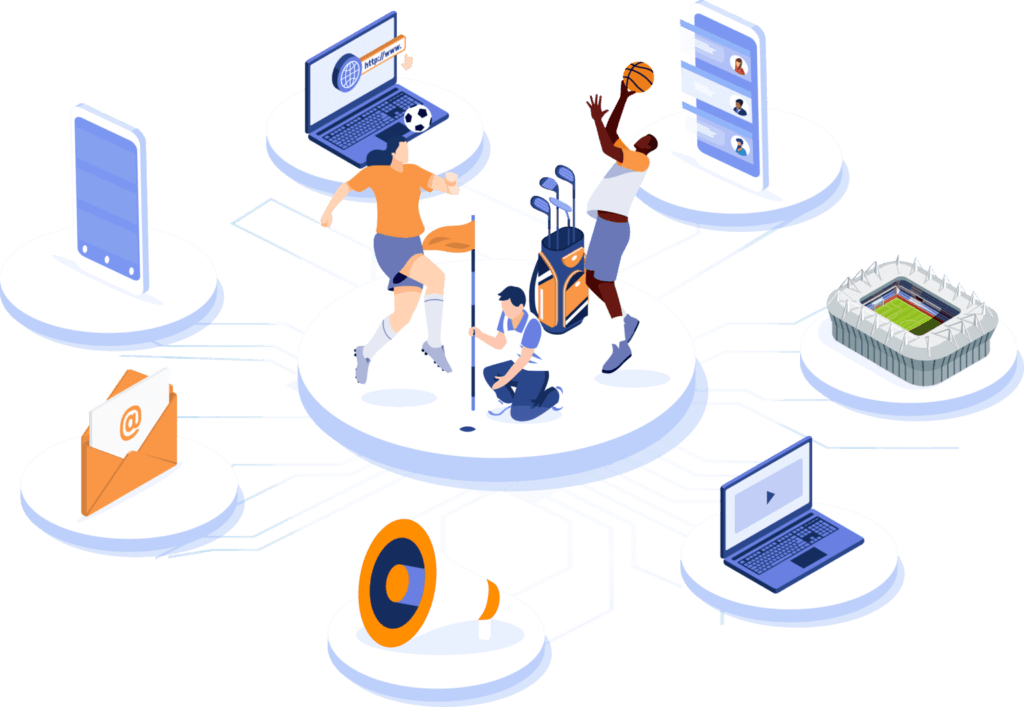 The solution to this challenge:
A Sports CDP
When you use a Sports CDP, you will be able to deliver experiences that are highly relevant and engaging to each fan in the short and long run. It is a solution that allows your sports organization to adopt a strategy that is highly profitable as well as it is sustainable. Specifically, your sports organization will be able to leverage and optimize current revenue streams and uncover new revenue streams while delivering a personalized, world-class experience to each fan. 
How does a Sports CDP enable you to create and deliver these engaging fan experiences? 
In a nutshell, there are three steps, which are the following:
Collect and centralize your data.

By unifying your data, a Sports CDP makes your data available to everyone at your sports organization that needs it, aka data democratization – creating a single source of truth.
Analyze and uncover insights from it.

Because you have all your data unified in the Sports CDP, you can now easily gain relevant insights into your supporters' characteristics, preferences, and behaviors. And it is here that you can then

segment your fans

and deliver messages and experiences that are hyper-personalized to their specific wants and expectations.
Act on these insights. You can then act on them via different tools, such as a Marketing Automation tool, CRM, Social Media, etc. In fact, some CDPs allow you to act directly from the platform itself. The Data Talks Sports CDP allows you to deliver hyper-personalized communications and experiences via email and SMS while still in the CDP. Then via these tools, you can deliver messages and experiences on your supporters' preferred channels and platforms.
Check out the image below to see how a Sports CDP works: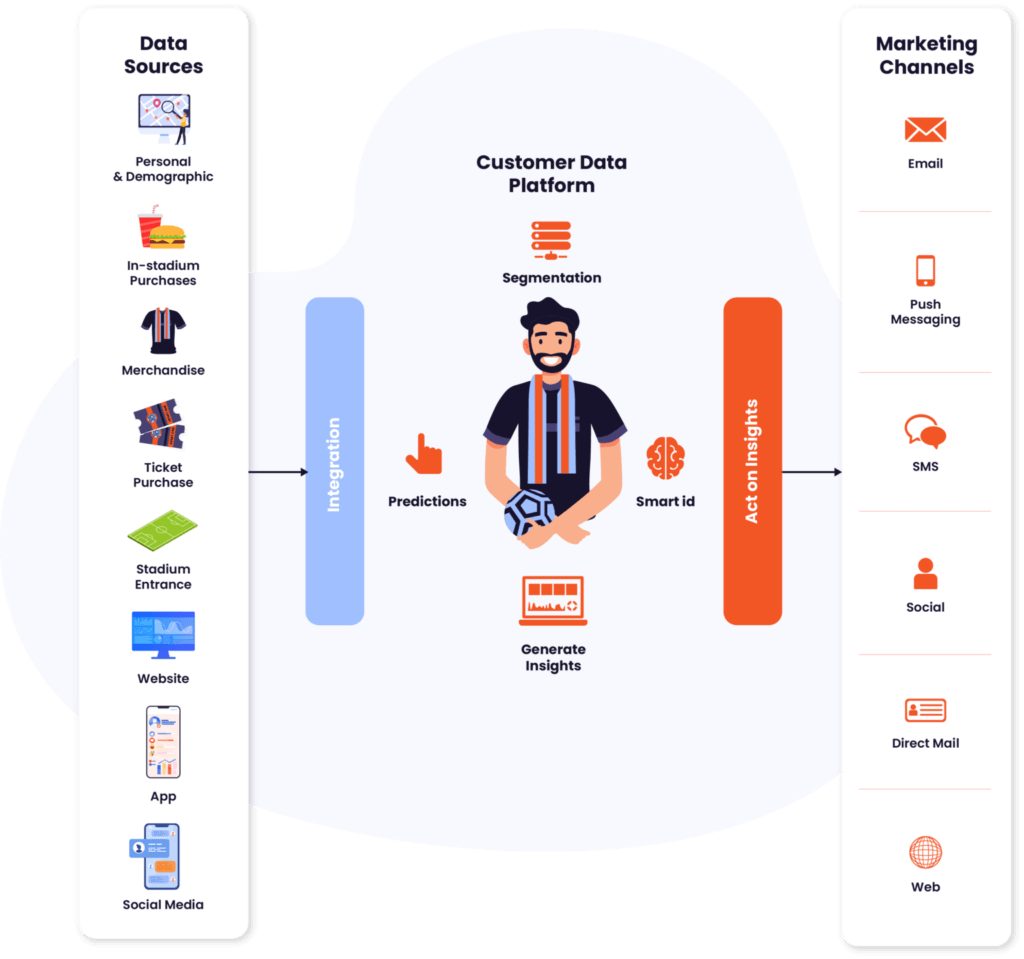 When you use a Sports CDP and deliver these highly engaging experiences to your fans, based on their specific wants and desires, you can:
Increase revenue 

Increase

fan lifetime value

Optimize and get ROI on your marketing efforts

Boost your sponsorship value
As you can see, a Sports CDP has been specifically built and designed to not only solve the challenges stopping you from delivering highly engaging fan experiences but also optimize these fan experiences.
But to make this even more concrete, let's have a look at these 5 use cases that you can start with and adopt yourself. 
5 use cases you can achieve by engaging fans [using a Sports CDP]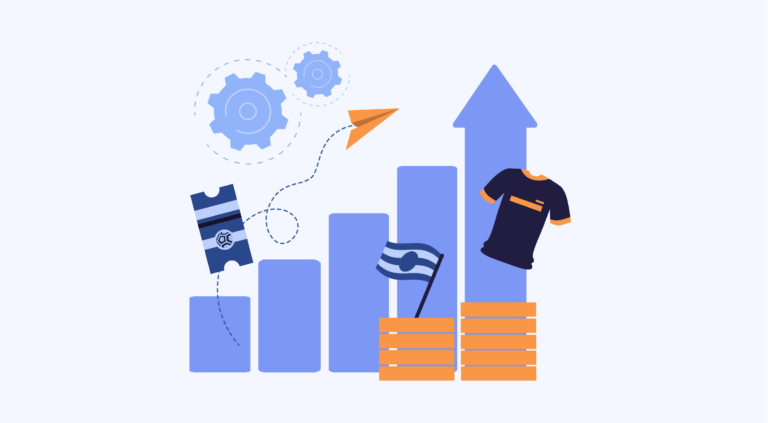 1. Engage with fans beyond the stadium to update them to a higher spending class
Using a Customer Data Platform allows you to easily track how often your fans attend your games. For example, which of your fans attend the games often, which attend rarely, and of course, who your season ticket holders are. Naturally, you would like to upgrade fans to a higher spending class. So to achieve this, you would need to deliver experiences to each fan that are so good that they will decide to do so. 
Here is how it could look:
OTT-Platform
A relatively new fan has been streaming the last five games via a basketball club's owned digital platform, which the club can tell based on his previous watch history. When looking at his purchasing history, the club can also see that he has attended in total two games in-stadium.
Email
Based on this information, the basketball club's fan receives a personalized email with statistics from the games the fan has watched so far, which the fan finds both engaging and relevant.
Push notification
Then two days later, their fan receives a push notification from the club's digital platform with a personal message thanking him for being a dedicated fan and reminding him that season ticket sales have started. And as a thank you for being a dedicated fan, he also receives a personal discount that he can use when purchasing a season ticket. 
Thanks to the data the club received about the fan's watch- and purchase history, the basketball club could create personalized offers and communication that are consistent with the fan's preferences and desires. As a result, the basketball club has now successfully upgraded their fan to a higher spending level.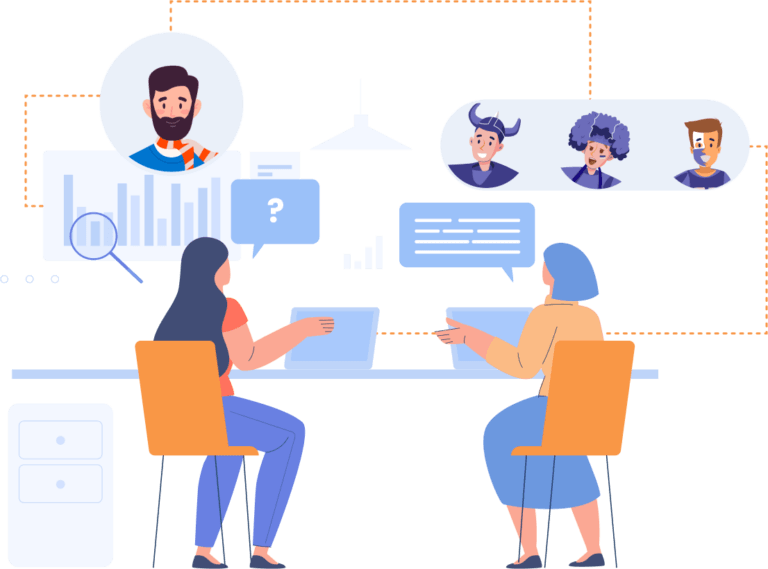 2. A special message to your fan from their favorite team and players
Another great example of how to leverage a Sports CDP is that you can uncover who your fans' favorite team is and even their favorite players. As you can imagine, the sky's the limit when it comes to how you can engage with your fans thanks to this information. 
Let's take a look at an example below:
In-stadium
A fan has just registered her ticket at the stadium entrance and is now looking for her seat and waiting for the football game to begin.
SMS
Simultaneously, she receives an SMS message with a discount [on her favorite team's] limited-edition merchandise. The fan gets excited since the limited-edition merchandise clothing line has been specially created for her favorite team player. Happy and excited, she proceeds to order a t-shirt while waiting for the game to begin.
Email
Once she has completed her purchase, the fan receives an email thanking her for making the purchase. She's also very happy to find a recorded video of her favorite player thanking her fan for purchasing the merchandise. 
Needless to say, the fan feels both valued and appreciated by her favorite football team, and cannot wait to attend more games in the future.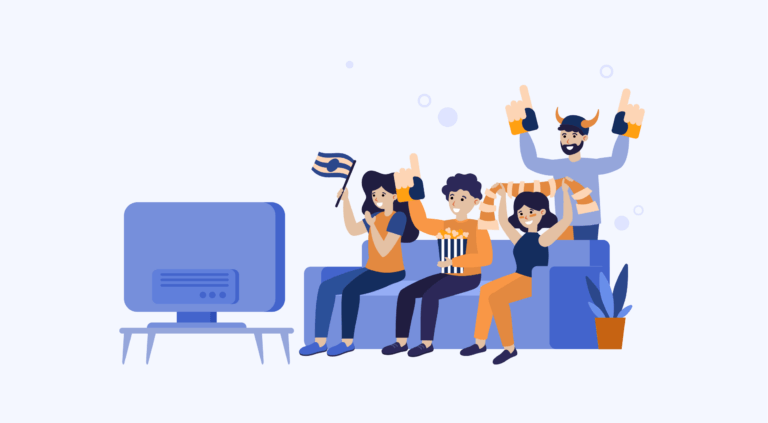 3. Exclusive content  to build long-term loyalty 
As we've mentioned earlier in this blog post, more and more fans are moving towards consuming content whenever, wherever, and however they want it. So, owning your own digital platform, where fans and supporters can for instance stream live games, watch interviews with team members, access exclusive behind-the-scenes content, etc., at their own convenience, is becoming the norm in sports. 
Let's take a look at how you could implement this with the help of a Sports CDP and how it can help you engage with your fans:
OTT-Platform
A dedicated fan enjoys watching his favorite team's behind-the-scenes episodes: from teams practicing for the upcoming season to up and personal interactions with their families. Via their OTT platform, a sports organization can track their fan's watch history and thus recommend similar content that could interest the fan.
In-app notification
The fan receives an in-app notification with a personalized recommendation, where he is invited to watch a special one-on-one interview series with the different members of his favorite team. Excited, the fan enters the app via the notification. He then selects the interview series and saves it as a favorite to make sure he is notified once the series is available
Social media
Three weeks later, the fan receives another in-app notification reminding him that the series will start in a week. He is also invited to join a countdown with other fans on the team's dedicated Instagram channel. 
As we can see in this use case, creating personalized messaging and recommendations via OTT can not only increase fan experience, but also fan loyalty.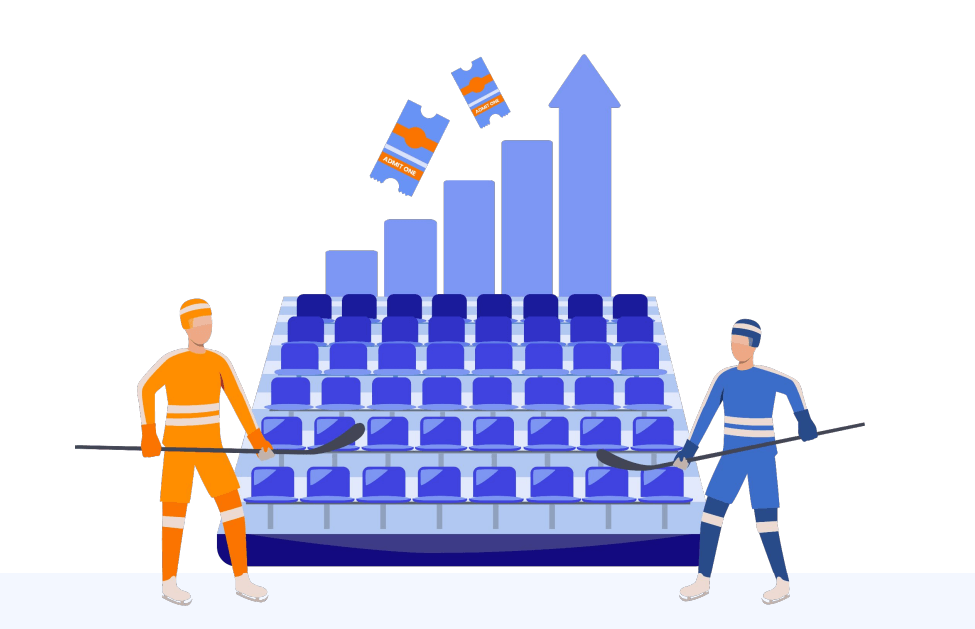 4. Personalized ticket discounts to increase ticket sales for empty seats
Having low ticket sales figures on less popular games is quite a common occurrence. But even games with high attendance almost always have empty seats. And empty seats mean less profit. So, how can a club attract more fans to not-so-popular games?
Let's explore this use case to find out:
Website
A fan has just bought a ticket to an upcoming Ice Hockey game. Since Data Talks Sports CDP lets the Ice Hockey club track their ticket sales progress in real-time (from the day ticket sales start until the game kicks off), they can monitor which seats are occupied and which have empty seats beside them. And one of their fans happens to have an empty seat to his left.
Email
Based on this information, the club sends an email to the fan offering a discount to buy an additional ticket for a friend or family member. Their fan is happily surprised and eagerly buys a ticket for his brother.
SMS
On game day, both the fan and his brother receive an SMS once entering the stadium. In the SMS, their favorite team wishes them a great time and a discount for snacks and beverages. 
By taking this action, not only can you reduce the empty seats in the stadium but also increase fan experience.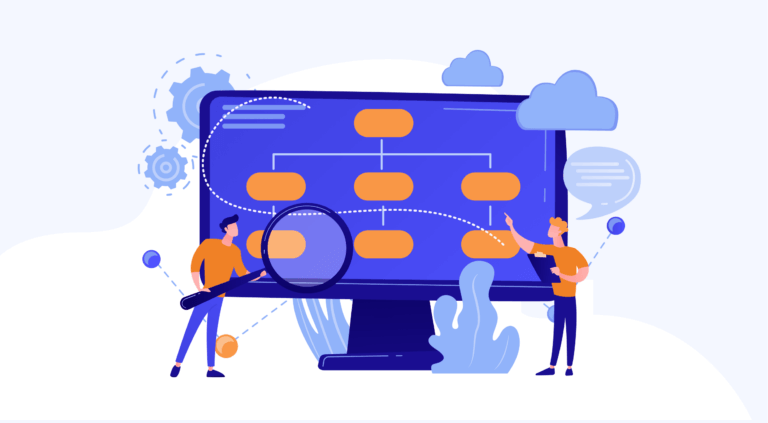 5. Create engaging fan experiences together with your partners and boost sponsorship value
When you use a Sports CDP, you can create an optimized fan experience beyond just your sports organization. That's right. You can also create it via your partners and sponsors, which will as a result also let you boost their sponsorship value. 
Here's how you can achieve it using a Sports CDP:
Website
A fan has just bought two tickets to a handball game that their favorite team will be playing in. Based on the fan's contact information, the handball club can tell that she lives 330 km away from the stadium, which means she will have to travel a bit to watch the game. Knowing this, the club shares these details with one of their hotel partners.
Email
Shortly after the fan has bought her tickets, she receives an email from the club's hotel partner with a special offer: a discounted one-night hotel offer valid for two people after the handball match. The fan is happily surprised and delightedly takes the offer.
SMS
The fan and her husband have just finished watching the match. On their way out of the stadium, they receive an SMS from their favorite team thanking them for attending the game and wishing them a great stay at their hotel partner. In addition, the fan also receives a short feedback survey, which your fan fills out and sends your way. Thanks to this feedback, you can optimize the offer for next time.
As you can tell from the above use case, not only can a Sports CDP allow your sports organization to create and deliver engaging experiences for your fans. It allows you to create these engaging experiences beyond your sports organization. And as a result, not only will your fans get experiences beyond their expectations but also lead to increased sponsorship value for your partners.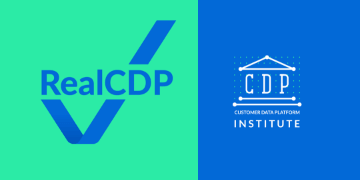 Data Talks CDP is proudly a certified CDP
Conclusion
After reading this article, you are now aware of how the change in fan behavior, fueled by digitalization, has made it much more challenging for sports organizations to deliver highly engaging fan experiences. But the good news is that by having enough insights about your fans' specific wants and expectations, sports organizations can deliver more personal, relevant, and in turn engaging fan experiences. However, this also means that sports organizations need enough data about their fans in order to uncover these insights. And the good news is that they most likely do. The bad news? All of their data is also most likely spread out across multiple different sources. But, it is not all dark and gloomy, because there is a solution to this problem, which is a Sports CDP.
Does this conclusion feel like an anticlimax? Or, perhaps a short and unsexy pitch? We get it. After all, promising that one solution will deliver everything we have listed in this article and more, are big promises. So, here is a demo of our very own Sports CDP that you can try out today; for free.