In-house vs. outsourcing fan data analysis – are you currently at the crossroads of having to choose between the two? That is, whether your sports organization should collect and analyze fan data yourself (do it in-house) or if you should outsource it (let an agency do the job)? If you're feeling torn, then this is the blog post for you. 
In this blog post, we will talk about:
In-housing vs. outsourcing fan data analysis

Why do businesses choose to outsource?

3 challenges to outsourcing fan data analysis

What sports organizations can do to not only adapt but excel in the future
So, let's dive right in shall we.
Before we dive right in...
Subscribe to our blog today to ensure that you never miss valuable posts such as this one. We are passionate about helping sports organizations deliver a world-class fan experience, because better fan experience means better business. So why not use this opportunity to the fullest?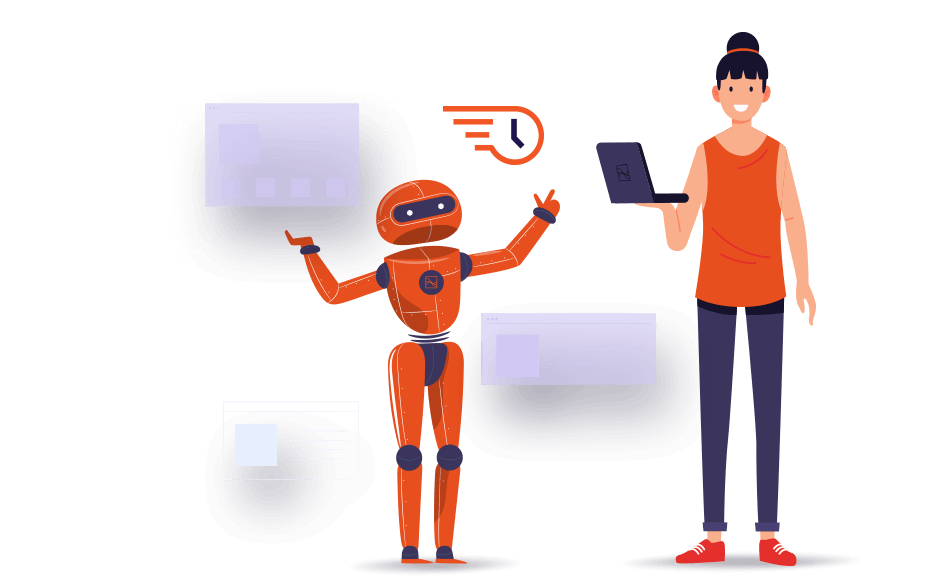 To in-house or to outsource fan data analysis, that is the question
Many sports organizations are pondering on this question, just like you. And for good reason. You want to ensure that you're making the best possible decisions for your sports organization. Not just to stay afloat in this world of uncertainty but to actually thrive, which can be reflected in for instance your:
Increased ticket sales

Higher merchandise sales

Boosted sponsorship deals

New revenue opportunities
Naturally then, when feeling unsure about what to do, a typical approach for any smart business is to consult someone with more experience or even expertise. In other words, to outsource the task to an agency. And the same goes for when choosing whether to handle your fan data and the analysis of it. Is that something you should do in-house or should you outsource it to an agency?
So, is that the short and sweet answer? To outsource the job and leave it all to specialists? Sure, that could work. To a certain point. Because although outsourcing fan data analysis can seem like a quick fix, it also carries its challenges.
So let's go through three main challenges that outsourcing fan data analysis can bring about.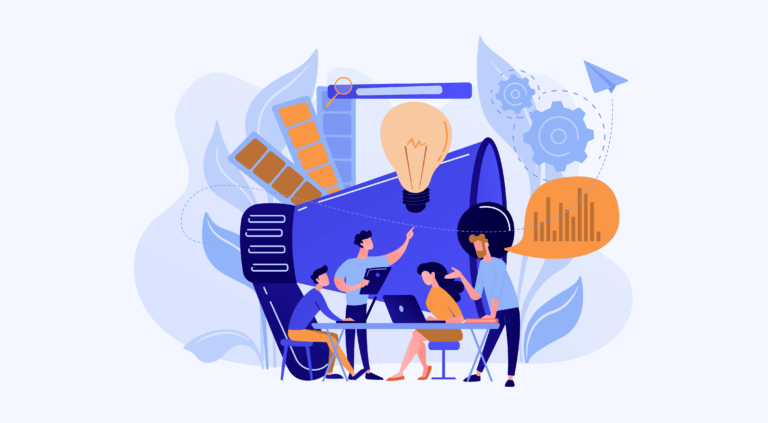 1. No one knows your sports organization better than you
This first point perhaps comes as no surprise, but it just simply cannot be ignored. You and the employees of your sports organization are the experts in your business. And this expertise is something that an agency most likely doesn't have. In a perfect world, they would. But as you already know, some of the knowledge you have in-house has taken years to accumulate and master. 
And this is something an agency simply cannot replicate. 
Sure, they can help you analyze your data, but can they really help you draw the necessary conclusions from that data? Or more importantly, give you the insights that truly matter for your sports organization in order to make the right decisions? 
Long story short, no matter how much ongoing communication there is between you and your partner, there is simply never enough time for them to truly understand your business as well as you do. Moreover, it is also likely that you cannot share all of your business secrets with them. And as a result, your agency partner risks giving you limited, or worse, the wrong information about your fans. For example, instead of getting the right report in minutes, you get it whenever your consultant has time (in case you have not paid for a full-time agency). Consequently, your ongoing projects risk being delayed, as well as: 
Demand more time…
…which takes time from other projects and activities that you have going on.
Higher costs…
…since time is money and an agency will most likely need more time to do the job
Attention…
…from you, which means other things that you're working on receive less attention.
As you can see, the costs and loss of time can quickly stack up if your partner does not have sufficient knowledge about your sports organization. Which in most cases, they never will. In this case scenario, being able to act in-house is a huge advantage. Because then you will be able to actually gain the necessary insights you need to be able to:
Make informed and more accurate decisions

– both for your marketing efforts as well as decisions affecting other parts of your sports organization.

Receive full control over your data analysis

– from collecting data to analyzing and acting on it.

Receive improved results of your marketing efforts –

such as increased ROI on your marketing campaigns.

Help build digital specialisms internally and foster digital skill sets –

enable your teammates to become digital specialists themselves and foster a mindset of working digital in-house.

Grow and scale

– thanks to your employees becoming experts themselves, having internal specialism in-house will help your sports organization grow and scale.

Increase creativity –

thanks to internal specialism, the creativity among your employees will likely increase.

Decreased cost –

from not having to rely solely on an agency to do the job for you.

Increase transparency –

since your sports organization has control over the entire ecosystem and process of collecting and analyzing your fan data.

Greater control over your brand strategy and execution of it
This brings us another challenge to outsourcing fan data analysis, which might not come as a surprise…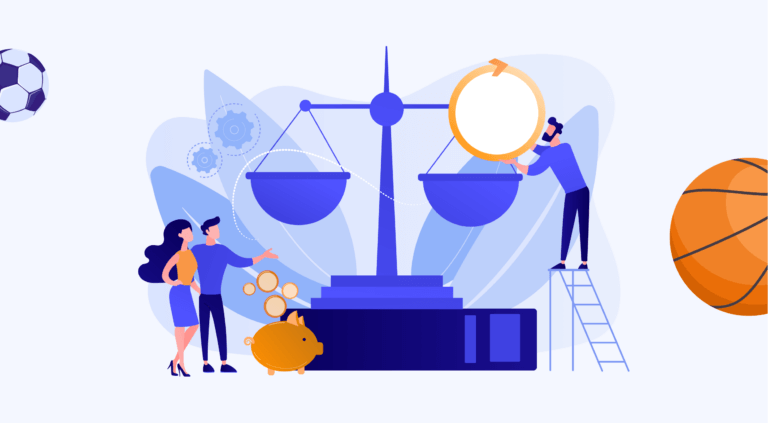 2. Unclear return on investment (ROI)
After reading the first challenge, you understand that relying on an agency to do the job for you can end up being costly. Consequently, your return on investment (ROI) is unclear. Even if you set a target for your ROI, it can be difficult to evaluate whether the agency you choose will deliver on it. As mentioned under challenge 1, an agency does not know enough about your business. So they can only rely on the information they have received from you. But then again, even with this information, a high or even just a slightly positive ROI can still not be guaranteed. Because your agency simply does not have enough information and understanding of your business to deliver on your ROI objectives.
According to a survey conducted by Bannerflow, two-thirds of brands responded that they saw a positive return on investment from in-housing.
So if you want to have more control over your decision-making and meet your ROI targets, then you should consider in-housing. Because by doing your fan data analysis in-house, you will be able to:
Get actionable insights from your fan data much faster.

Act on these insights quicker, such as targeting fans with relevant campaigns based on the insights you have received from your fan data.

Measure your marketing effectiveness, since you are looking at and measuring the results from your marketing activities yourself. 
And in addition to receiving these results, you're all the while saving money from unnecessary costs that would have otherwise come about if an agency owned this process.
Finally, there is a third challenge that requires us to zoom out and look at the bigger picture…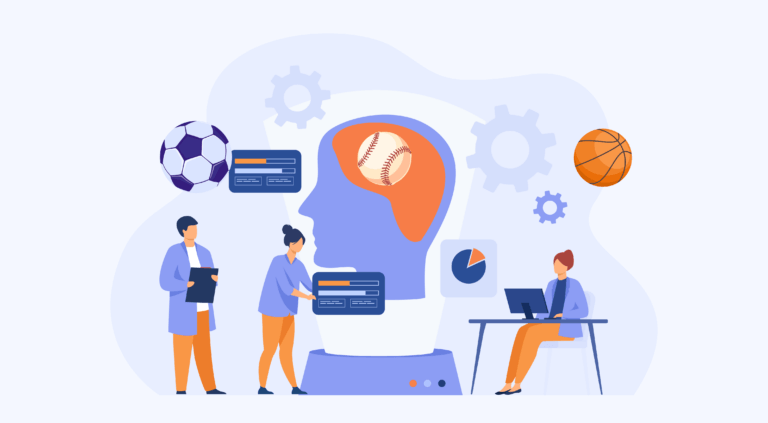 3. Exclusively outsourcing fan data analysis is a short-term solution in an ever-changing digital world
It is no secret that digitalization has brought about changes to how consumers behave and interact with different brands. And this is no exception for sports clubs, teams, and alike. Their fans want their favorite sports organizations to adapt to their specific wants and desires, no matter when and where they decide to interact with you. In other words, they expect to receive communication and experiences from your sports organization:
that are personal and relevant to them

to receive these communications and experiences in their preferred channel

whenever they want them.
With these high expectations from sports fans and supporters, it is more important than ever for sports organizations to have control over their fan data. Because it is in the data that you can find the answers to who your fans are and what they want. More specifically, you can uncover deep insights about their:
Characteristics

Preferences

Behaviors 
…which you then analyze and act on. 
So, as you can see, sports organizations need to rely on data in order to make informed decisions for their different marketing activities as well as their overall strategy. But this becomes limited when working with an agency instead of owning this process in-house. Aside from the reasons we have gone through earlier in this blog post, some of the main hurdles you will face if you rely only on an agency would be:
Outdated data, since you're not receiving your data insights in real-time from your outsource partner
Consequently, you risk not being able to act on the insights about fans on time and thus miss revenue opportunities.
Not getting enough data
Since your sports organization has data spread out across multiple different sources (some of which you might not even be able to share), the agency might not have enough data, leaving gaps in your data and overall insights.
Not gaining relevant data insights
Due to partners not having enough understanding of your sports organization's needs and customer base, you risk not receiving relevant insights about your fans.
Fortunately, these hurdles can be avoided if you choose an in-house process for data analysis instead. However, although having internal expertise and simply owning the data analysis process are the main enablers of improving your ROI and overall effectiveness, there is an important piece of the puzzle that needs to be addressed. And that is having:
the right technology in place.
Having the right technology enables your sports organization to work data-driven, which is a key component to adapting to the ever-changing digital landscape. Working data-driven means that sports organizations rely on data when making decisions. The challenge here then becomes accessing their data, due to this data being spread out across multiple different sources. 
Did you know
According to Deloitte Digital, the average business has 17 unique technology applications housing customer data.
Sure, you could go ahead and start collecting data on your own from the many different sources in front of you. But then, how long would that take? Well, depending on the amount of data and sources you have, you do the math. But the short answer is that it will take way too long. And even once you have managed to collect your data, you will also need to slice and dice your data into sensible insights, taking even more time. 
This is where Customer Data Platforms (CDPs) can make life a lot easier. Because a CDP removes these obstacles by enabling your in-house team to:
Collect data from any sources you have – online and offline.

Unify all of your data in one place and create a full view of each fan.

Quickly gain deep insights into each fan's specific characteristics, preferences, and behavior patterns.

Act on these insights by creating and targeting your fans with communications that matter to them, in their preferred channels.

Receive detailed performance results from your marketing campaigns and the ROI for each campaign.
To see how a Sports CDP works, check out the illustration below: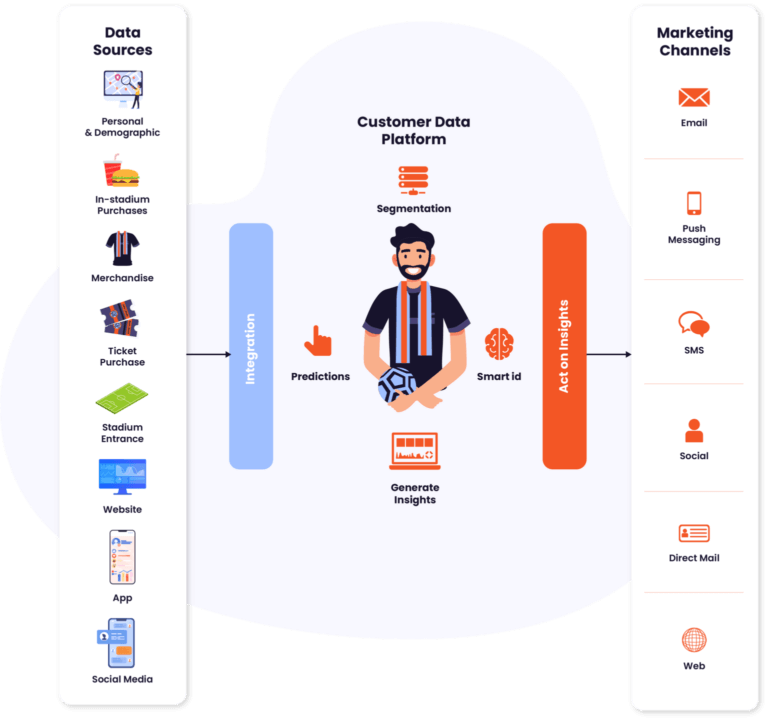 Adopting the right technology, such as a Sports CDP, enables:
Better team collaboration

Control over fan data

Automation of redundant tasks and processes – such as data collection

Flexibility to pivot and innovate

Ability to create a sustainable long-term strategy that guarantees profit not only in the near future but also in the long run.
Moreover, a Sports CDP itself enables sports organizations to thrive in an ever-changing digital world through these additional benefits:
A better understanding of their fans' needs by relying on incoming data and insights in real-time 
Increased ROI on your marketing efforts
Decreased overall costs 
Quick turnaround time

– which is needed in this ever-changing digital landscape

Increased effectiveness and efficiency –

since your data collection is now automatic, you are updated with the latest information in real-time, allowing you to access and more importantly act on relevant insights whenever you want.

Ability to act on different opportunities

– thanks to your data collection process being automated, you can put more energy into discovering new opportunities, such as new revenue streams and sponsorship collaborations.
Using a Sports CDP allows you to receive full control over your sports organization's strategy and execution, and thus helps teams to collaborate and work in-house in the most efficient way possible. And if you choose a CDP provider which is specialized in sports, you can rest assured that they have the industry expertise necessary to help you achieve your goals even better. So, it's important to choose the right vendor who understands your specific needs as well as your industry.
Here's what Kevin Johansson, business to consumer manager at Västerås IK, a tier two ice hockey club and one of our customers, had to say about why they chose to work with Data Talks: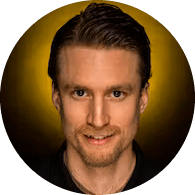 "After our first meeting with Data Talks, I already knew that this was the partner we needed to work with. The quality of the service, such as the scope of the service and the design, in combination with their expertise in sports, made choosing Data Talks a given. It is, of course, hard to choose just one thing, but in general, it was the overall feeling of the service."
– Kevin Johansson | Business to Consumer Manager at Västerås IK
Using the right technology is the enabler of going in-house. Now, let's go through how you can get started with your in-house journey today.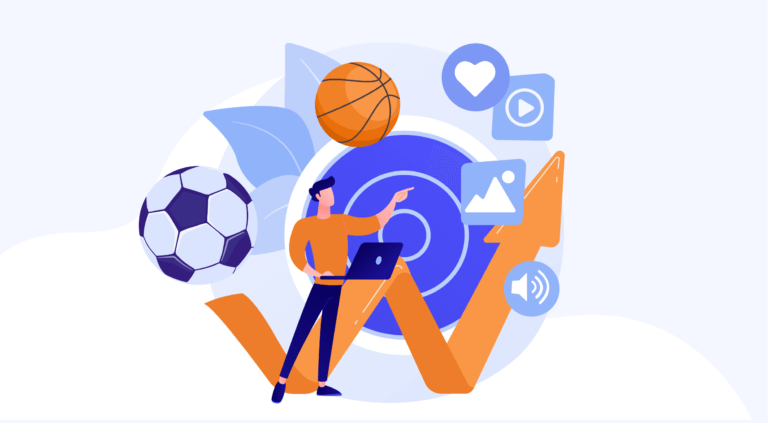 How to start on your in-house journey
Alright, so how can you actually get started on your in-house journey? Here is a list that can help you get started on your journey.
Talk to other sports organizations that are also on their in-housing journey –

the more sports organizations you ask the better. And make sure to both ask those who are early on this journey and who are doing some things in-house and outsourcing some, as well as those who are doing most of their activities in-house.

Invest in the right technology –

whether you are new to in-housing or on your way, having the right technology in place, such as a Sports CDP, is a pivotal enabler to executing your strategy and to work data-driven.

When exploring technologies that enable your in-house journey, make sure that the solution provider is specialized in sports.

This will help you support your proposal to start working in-house instead of relying on outsourced partners.

Ask for use cases

– ask technology providers to present use cases and success stories.

Leverage internal skillsets –

you already have internal skillsets across different teams. So depending on which skillsets you have, you can then determine which parts should be in-house and which parts should be outsourced for now. Moreover, you can then build a timeline for progress if your goal is to eventually in-house all parts of your digital marketing strategy. So, build on partial skillsets that you see needed in order to achieve the goal set on this timeline. 
If you follow these steps, you will soon enough find yourself well on your way to becoming more in-house driven.
Conclusion
In this blog post, we have covered

In-housing vs. outsourcing fan data analysis,

why businesses choose to outsource,

as well as the challenges outsourcing fan data analysis can contribute to.
The conclusions we can draw from this blog post are that:
Outsourcing fan data analysis can demand more time, costs, and overall attention due to partners not knowing your sports organization better than you do.
As a result, outsourcing fan data analysis leads to an unclear return on investment (ROI) 
Outsourcing fan data analysis is a short-term solution in this ever-changing digital world.
So what should sports organizations do instead? Well, if you're not doing it already, the time is now to invest in your in-house strategy. Because doing so will not only allow you to own the process, work more efficient, and increase your ROI. But also ensure that you are future-proofing your sports organization. But whether you're planning to in-house parts or your entire process of working with fan data analysis, you will need the right technology in place to do so. And Sports Customer Data Platforms have been specifically built to do this and more.
But seeing is believing, right? So check out our demo below and see how you can start your in-house journey today.