The customer journey isn't consistent and linear. You know this already of course. Customers constantly switch between phones, tablets, laptops, and in-store purchases. They also demand relevant messages and personalized treatment. This makes the customer journey, not straight and predictable, but complex and dynamic:
Before we dive right in...
Subscribe to our blog today to ensure that you never miss valuable posts such as this one. We are passionate about helping sports organizations deliver a world-class fan experience, because better fan experience means better business. So why not use this opportunity to the fullest?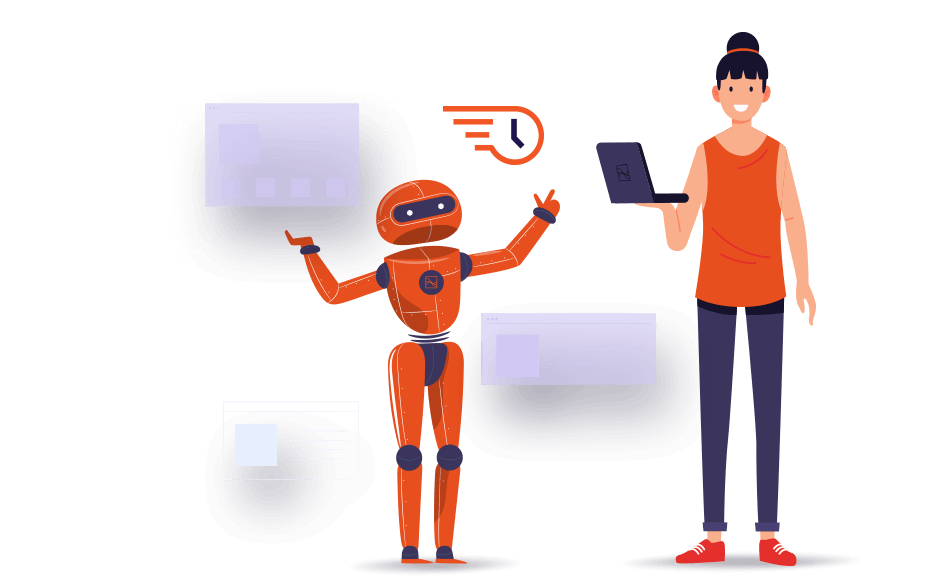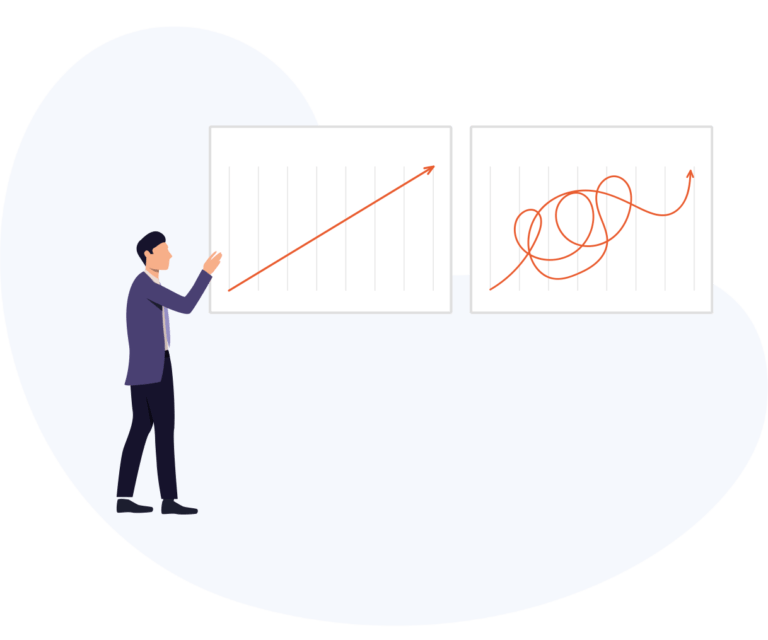 Meeting the expectations of today's demanding customers
Mapping the customer journey and creating a 360-degree view of their behavior is not a new concept. However, in today's complex and highly competitive world, getting a unified view of your customers is more important than ever. It's the only way marketers will be able to do their jobs properly and meet the expectations of their customers.
Moreover, customers increasingly expect one-to-one communication. This therefore requires you to know what they did in the past, what they are currently doing, and what they will most likely do in the future. Customers essentially want you to know and predict their needs and be there with the right messaging and right offering at the right moment. And let's face it, that's not an easy task.
This  rapidly changing ecosystem is naturally challenging for marketers to keep up with. 
To succeed, marketers need a single source of truth for all their efforts.  One place where data can be collected, managed, and transformed into useful signals that they then are able to act on. Now, this is where a Customer Data Platform comes in .
What is a Customer Data Platform (CDP)?
Maybe you've heard of a CDP? If not, this is your lucky day as a marketer! 
A CDP is a database that consolidates useful customer data from several channels and data sources. It therefore provides organizations with streamlined access to deep and specific insights about their customers. A CDP contains first-party data that you can then enrich with second and third-party data to create a holistic view of your customers.
Let's break this down:
It's a central location for all customer data. Data such as personal identifiers, website visits, purchase orders, email responses, social media comments, audio recordings, customer service interaction, mobile app touch-points, and any other data related to the customer. The CDP pulls this data from different sources and then cleans and combines it to create a single and unified customer view.
Once you've collected your data to one place (the CPD), so that you can analyze it and get insights, you're also able to connect it to other systems like a marketing automation system, CRM, etc. That way, you're able to directly act on the data and insights you get. Cool, right? Below is a visualization of CDP.
What data can you store in a Customer Data Platform?
A CDP is built to handle any type and category of data. It can connect all sources of customer data – whether internal or external, structured or unstructured, batched or streaming. This gives you a more comprehensive view of your customers and enables you to act on it in (close to) real-time.
To give you an idea of what's possible, I've listed a few examples of what kind of data you can collect:
Click-stream data & browsing history

Social media (likes, comments, shares)

Campaign data (sent newsletter/opens/clicks, cost-per-click)

Customer data (name, email address, telephone, address, job title, etc)

Transaction data (orders, invoices, payments)

Data about product usage

Customer support data (live chats, number of support tickets, time to resolve the issue)

Offline data (shop visits, shop purchases)

Third-party (enriched) data (demographic data, Net Promoter Score, surveys)
What will you as a marketer achieve by adopting a CDP?
Single source of truth: Firstly, a holistic view of the customer is made available, both to different departments and to other systems. This helps create a comprehensive customer experience.
Efficiency
:
Secondly, with a CDP you're able to communicate to a carefully selected audience.  Or to those who have already expressed interest in your product or service. This will decrease your advertising spend while also increasing your effectiveness. To do this you need a centralized, complete view of the customer as well as an accurate segmentation.
Democratization of data: Thirdly, CDPs centralize data about customers. This saves hours of integration work. Moreover,  business rules are gathered in one place and can be leveraged throughout various tools and platforms in the company, saving you lots of work in the process. In short: a CDP is a system that provides a single view of the customer data by unifying all types and sources.
Customers want companies to deliver targeted, highly personalized buying experiences – across all channels. To achieve that level of omnichannel personalization, you need a customer data platform. 
Have you adopted a CDP already or are you curious about how to get started? Get in touch and let me know your thoughts!