87% of consumers want a more consistent customer experience.
They expect one-to-one communication, requiring you to know what they did in the past, what they are currently doing, and what they will most likely do in the future (no pressure!)
At the same time, companies need to account for new channels, technologies, and data sources. For you as a Marketer, it is challenging to keep pace with the rapidly changing ecosystem and potential knowledge gaps. How can you cope with all this? For many companies, the answer is spelled CDP.
Before we dive right in...
Subscribe to our blog today to ensure that you never miss valuable posts such as this one. We are passionate about helping sports organizations deliver a world-class fan experience, because better fan experience means better business. So why not use this opportunity to the fullest?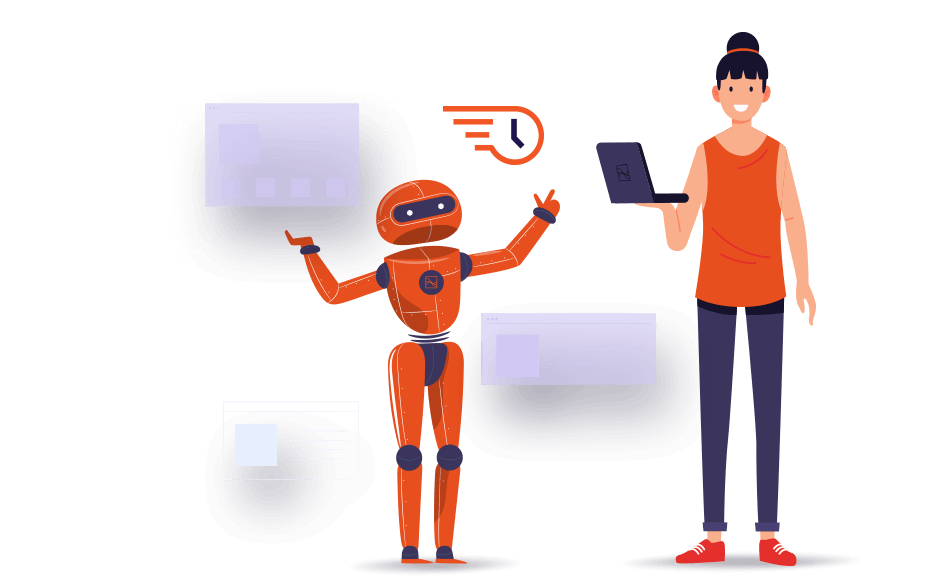 What is CDP?
Let's start by defining the concept of Customer Data in the Customer Data Platform. Customer data is the information your customers provide while interacting with your business via your website, mobile applications, product, surveys, social media, marketing campaigns, or any other online or offline channel.
All this data acts as a backbone to a successful business strategy. Data-driven companies realize the importance of this and take action to ensure that they collect the necessary customer data points that would enable them to improve the customer experience and fine-tune their business strategy over time.
More often than not, this data is stored in silos, which means that it's spread over different systems, teams, and channels. This leads to difficulty in interpreting the data and getting a single source of truth. Thus it becomes cumbersome to act on the data insights in real-time and provide a unified customer experience across all channels.
So what exactly is a Customer Data Platform?
The CDP Institute defines a Customer Data Platform as "a packaged software that creates a persistent, unified customer database that is accessible to other systems."
It's a system that centralizes customer data from all different sources – such as the web, email, customer support, apps, social media – and creates a 360° customer view. This data is then made available to other systems, such as a marketing automation system. 
This in turn means that the data becomes actionable and can be used for marketing campaigns, customer service or to enhance the customer experience.
A CDP should be able to manage personalization, campaigns across different channels and at the same time follow the GDPR guidelines. It enables marketers to group data into profiles, thus creating a better and more personalized customer experience.
Do I need a Customer Data Platform?
If you're a medium or large-size company, the most likely answer is this: yes! To help you figure out if this is the case for your business, I have gathered the following list of 10 questions that you can ask yourself to find out if a CDP is a right fit for you:
Are you able to ingest the right volume of data in various formats (structured/unstructured/semi-structured/relational/binary)  to develop a clear understanding of each individual customer?

Do you have multiple engagement channels? If so, do you have an existing approach to combining data (including offline and online) from these systems?

Is third-party anonymous data included in your data strategy? 

Can you easily clean, transform and standardize your data?

Are you able to resolve identities and ensure privacy/compliance to deliver a great customer experience?

Can you deliver a seamless experience to customers regardless of the channels through which they choose to interact?

Are you able to segment and analyze customers in real-time to enable personalization and improve relevance in customer experience?

Do you generate universal customer profiles and make these profiles accessible to the analytics solutions that you may need, in the required time frame and format?

Are you able to create look-alike audiences and identify new, additional customers likely to purchase products or identifying customers that are going to cross/up-sell or even churn?

Can you act instantly, based on the insights you get, by making the unified data directly available to other systems such as a CRM, a Marketing Automation system, or an advertising platform?
If the answer is negative to at least one of the questions above, then you probably want to consider a CDP solution, which helps to solve all of the above.
Before you start typing an email to me requesting a demo, I want to give you some inspiration on what you can accomplish with a CDP. Why are use cases important? Well, the software can do as much as you have planned for; nobody wants to purchase an SUV car just to drive to the grocery store and back. Hence here is some inspiration on what you can achieve with a CDP.
3 use cases to get started with your CDP journey
#1 Optimize marketing spend
Stop advertising to existing users and target only new potential customers (cut marketing spend). 
You can target lookalike audiences and avoid spending money on acquiring users that will not convert or that have a customer lifetime value that is not big enough.
#2 Unify online and offline data
Merge data from social media, your e-commerce platform, CRM, ERP, POS into one place. Unify customer data from online and offline to deliver a holistic customer experience with personalized offers.
Through deterministic and probabilistic matching, we can create universal and persistent consumer profiles by solving the identity of customers and visitors across different states (known & unknown).  
What does this mean? That we can create a unique customer profile, if we connect many different identifiers from multiple platforms and devices in real-time to enable people-based targeting, personalization, and measurement.
#3 Run win-back campaigns (and avoid churn)
Choose criteria relevant for your business. For example, a customer: 
Files more than 1 complaint/month

Visits the 'how to return your order' page more than 2 times/month

Hasn't purchased anything in the last 3 months (online or offline) 
Have an alert be created from your CDP solution (SMS, email) to win back this customer, either by calling him/her or via email/SMS.
Remember:  "It can cost five times more to attract a new customer than it does to retain an existing one."
That was it! 
Hopefully, by now you can answer the question 'do I need a CDP' with confidence and you are equipped with a few use cases to start your CDP journey.
If you are still unsure about buying a CDP or you want to discuss your use cases further, feel free to reach out to me 🙂