Before we dive right in...
Subscribe to our blog today to ensure that you never miss valuable posts such as this one. We are passionate about helping sports organizations deliver a world-class fan experience, because better fan experience means better business. So why not use this opportunity to the fullest?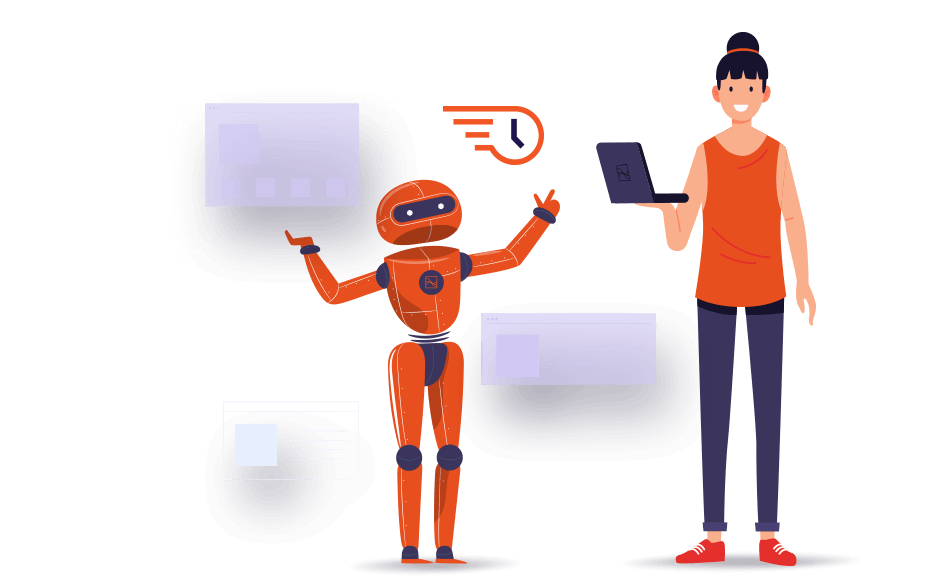 Whether you sell B2B or B2C, the behavior of the buyer has changed dramatically.
Over 90% of all purchases start with a search on the web or a social media reference. Before purchasing, the customer has probably touched several digital channels such as web, email, mobile and social media. Often combined with traditional channels such as visits to shops or print media. This creates a need for friction-less customer journeys in all channels. In addition, all these platforms generate large amounts of data.
Use the data and create a good customer experience!
Customer experience has become increasingly important. Today, customer expectations are greater than ever and you are not only competing with price and product, but also with customer experience that has thus been given higher priority. And with a really good customer experience you will be able to increase customer satisfaction, loyalty and profitability.
Sounds challenging, right?
It does not have to be; thanks to the Customer Data Platform.
What is a Customer Data Platform?
There is a lot of talk about the importance of working data-driven. And to be able to work data-driven and get the full potential of your customer data, you need a Customer Data Platform (CDP). But what is a CDP and why do you as a marketer need to work with one?
A CDP is a system that helps you as a marketer to combine data into a single customer view. Gartner defines a CDP as:
"A marketing system that combines the company's customer data from marketing and other channels to enable customer modeling and to optimize the timing and targeting of messages and offers."
At the core of a CDP is precisely the ability to integrate customer data from any external and internal source or platform, including your own CRM, sales data (POS), mobile, transaction, website, email and data from a marketing automation tool. Because when you have all the data collected you can easily analyze it, create insights and act. But more on that later.
Ok, now we have briefly explained what a CDP is. But why should you as a marketer work with a CDP?
Why use a Customer Data Platform?
Your customers want a good customer experience. One way to provide a good customer experience is to provide customized, personalized and relevant offers. You can only do that when you listen to your customers, and you do this most easily by collecting the data that your customers give you. And to manage all the data you need a CDP.
When you implement a CDP, it becomes possible for you as a marketer to create a truly holistic view of each customer. You get a 360 ° view of your customers' behavior across multiple channels throughout the customer journey.
When is the right time to invest in a Customer Data Platform?
If you're still not sure, here are a few signs that your company would benefit from investing in a Customer Data Platform:
You want to get a 360 ° customer view by consolidating all customer data into a single place.

You are shifting your focus from a multichannel to an omnichannel strategy.

You want to secure Your Personally Identifiable Information (PII) data.

You want to predict future client actions by leveraging machine learning algorithms.

You are a medium or large business that wants to build a solid marketing technology foundation.
What to have in place before you choose your
 CDP
Below is a series of crucial steps that most of the companys omit (or avoid intentionally) since it might be time consuming, if not done right. However, having a plan in place and well-defined requirements is the key for the success of any project, including the adoption of a Customer Data Platform.
Ready? Let's get started!
#1 Start by measuring the effect of doing nothing. 
In other words, what would happen if you didn't advertise at all at a specific channel or if you didn't set a data-driven prospect prioritization process? Thus, measuring the effect of doing nothing allows you to create a baseline to measure against & predict the return-on-investment of any use case that you will think of. 
Although this might sound trivial, most of the companies omit this step since they think that it is not necessary or it takes too much of their time.
#2 Define control groups
Once you have a full overview of where you are standing, defining control groups is the next step. A control group is a vital part of your testing process since it helps validate testing results and proving the return-on-investment of a specific use case. Put simply,  a control group is a test cell of customers or prospects who receive no special treatment. In that way, you will be able to understand if you really moved the needle in the right direction or it was just a coincidence, that would have happened anyway.
#3 Define use cases
It is now time to define your use cases.  A use case let's you show people what to expect and the outcomes that you will achieve. A use case is a very powerful and reusable piece of content, since people tend to digest the information and see your point much easier than reading paragraphs of text. 
#4 Choose your KPIs
Last but not least, choosing your KPIs (reflecting strategic goals) and metrics (reflecting tactical goals) will ensure that you get your company's credibility and show how your specific use case has contributed to the overall growth.Without measuring the right KPIs/metrics against specific goals, you cannot build a rapport with the decision makers in your organization since different parts of the organization care about different issues.
Following the recommendations above will help you feel more confident about your decision on adopting a CDP since you can articulate (internally & externally) why you do this, what's the impact, the expected return-on-investment and how are you going to monitor the success.
How to evaluate CDPs using 4 core capabilities
So, how can you find if a Customer Data Platform fits your needs?
Start with CDP institute's definition of a CDP and ensure any solution you consider has the following four core functionalities, in addition to a marketer-friendly interface.
Data Ingestion and Integration

Customer Profile Management

Real-Time Segmentation

Expose customer data to other systems
Data Ingestion and Integration
The CDP should be able to digest any data such as event-level behavioral data (e.g. websites, apps, mobile browsers),  demographic & firmographic data, transactional data, offline & modeled data (e.g. RFM models, propensity scores, next best action).
Customer Profile Management
It should be able to connect many different identifiers from multiple platforms and devices in real-time to enable people-based targeting, personalization and measurement.
Through deterministic and probabilistic matching, it should be able to create universal and persistent consumer profiles by solving the identity of customers and visitors across different states (known & unknown).
Real-Time Segmentation
The CDP should make it easy for you to define and manage rule-based segments on the fly.
Expose customer data to other systems
As a Marketer, you want to be flexible when it comes to which external channels that can consume your valuable customer data. Hence the CDP should be able to integrate out-of-the-box with any software system through connectors and ready-made APIs, allowing access to data for deeper analytics while boosting customer engagements.
 Last but not least, you need a marketer-friendly UI and UX. You should be able to create, deploy and evaluate campaigns without the help of the IT department.
The speed and lack of friction in that process is a critical component and a critical goal of the CDP.
What is NOT a customer data platform?
There seems to be a lot of confusion over what qualifies as a CDP or not, since more and more vendors try to pass off related technology as CDPs. 
Why the confusion? 
These software solutions that are marketed as CDPs, don't contain radically new features. Data integration, segmentation, and personalization features are familiar to marketers and exist in other products. Many vendors have simply repackaged their existing technology to appeal to the growing CDP demand.
Hence, it is important to keep in mind that a CDP is not:
a customer relationship management system (CRM)
a data management platform (DMP)
a digital personalization engine (DPE)
a digital experience platform (DXP) 
However, each of these systems has specific strengths and can be really beneficial when connected to a CDP.
Questions to ask when talking with vendors
You now know what kind of functionalities a CDP should support and how to avoid cooperating with a non 100% CDP partner. In addition, you have the use cases and the KPIs in hand. You can't wait to choose the best technology partner.
But how do you do that? How can you evaluate which one meets your business needs?
The answer starts with asking good questions. The questions below are some of the core considerations we recommend. CDPs differ in levels of advanced features and technical complexity, so it's a good idea to have a list of questions to ask vendors before making a purchase.
Here's a few to get you started:
Does the CDP track both anonymous visitors and known customers across devices?

Does the system function deterministically or probabilistically? (Note that deterministic providers are more likely to be compliant with privacy regulations.)

Does the CDP integrate with all data sources we need to bring together? How about activation tools (email, digital advertising, push notifications, dashboards)?

How easy is it to change the activation tool in case we purchase a new technology?

Does your CDP include GDPR compliance features? Is it hosted on a secure, cloud-based server?

Does the CDP offer predictive scoring and machine-learning to help you identify and target customers based on behavior and predictive insights?

Does the company provide both self-service and dedicated customer support and/or strategic services to help you succeed with the technology? How does their customer service rank?

Does the CDP provide the ability to orchestrate cross-channel campaigns mapped to customer journeys?

Does the CDP have a Marketer friendly interface?
Bringing it all together, a CDP is the key tool to provide an outstanding customer experience for your customers. Hopefully you now are well informed and equipped to start your journey on finding the best customer data platform for your business.
In case you want to discuss the above further, feel free to reach out to me 🙂
Before we dive right in...
Subscribe to our blog today to ensure that you never miss valuable posts such as this one. We are passionate about helping sports organizations deliver a world-class fan experience, because better fan experience means better business. So why not use this opportunity to the fullest?